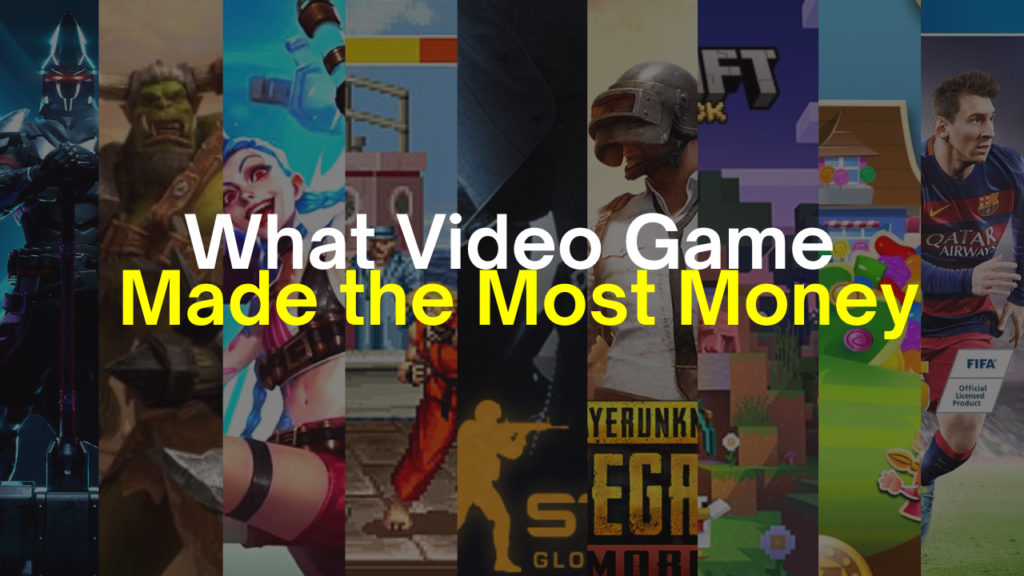 The last couple of decades were record-breaking years for video games in terms of revenue. And several games witnessed massive annual growth. We will present you with some of the best selling games of all time.
1. The Pokemon series
I don't think there is anyone today who hasn't heard of Pokemon or hasn't played one of its games before. The series began with the release of Pocket Monsters Red and Green in 1996 was developed by Nintendo, and it turned into a worldwide phenomenon.
This game has achieved unparalleled success and popularity and has been translated into many stories, films, and programs. Its success has generated estimated revenues of $110 billion with $26.952B generated by the video games. The remaining includes revenues from licensed merchandise, Box office, strategy guide books, and so on…
Pokemon is one of the biggest video game franchises and definitely the highest-grossing media franchise.
2. Call of Duty
This game has proven itself to be among the most popular for many years. Call of Duty was released in 2003, and it was the first installment in the Call of Duty franchise.
The Call of Duty series has also been one of the most successful video game franchises for over a decade now. It has generated more than 400 million unit sales with an estimated revenue of $27 billion by Activision Blizzard including game sales, DLCs, microtransactions, and more… 
3. Pac-Man Series
The iconic yellow character of Pac-Man has achieved unexpected success a few years after its release. Its fun and simple gameplay make it one of the most famous video game series.
It was released in Japan in the 1980s and gradually gained in popularity all around the world, reaching up to $15.4 billion in total revenues where $14.407 billion are from the video games, $1 billion from merchandise sales, and $32 million from music sales. 
4. Series of Space Invaders
This game was released in 1978 and sold over 2 millions units in its first year, making it not only the oldest game in the list but the first title to sell over 1 million cartridges.
Space Invaders has achieved great success. According to the statistics for the year 2016, the Space Invaders series made about 14 billion dollars in profits.
5. Wii Series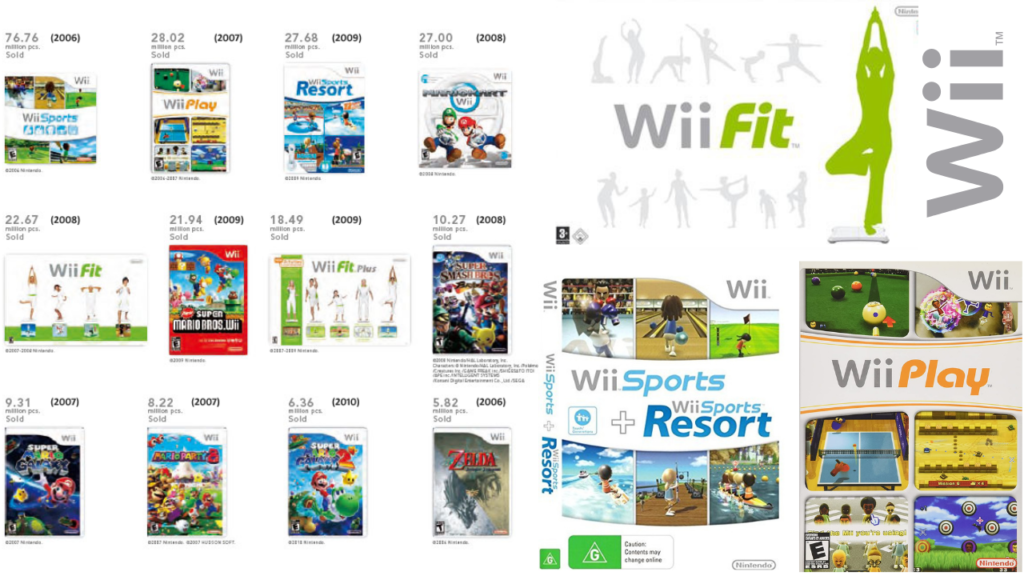 You may have heard of the Wii as a console, and you're wondering why it is on this list. Well, it's because it has its own branch of video games, with series such as Wii Sports, Wii Play, and Wii Fit grabbing a novice gamer audience in a family-focused environment.
The Wii series has achieved high profits, estimated at about 12.3 billion US dollars.
6. Mario Series
Super Mario is arguably the most recognizable video game of all time. It first appeared in 1981 and has expanded to be known all over the world with over 200 video game titles.
The Mario game series has sold over 800 million copies and has an estimated profit of $55.1 billion in total including approximately $46.26 billion of the video games revenue. 
7. FIFA
The FIFA series was released by Electronic Arts under the EA Sports brand, the football-based sports video games franchise that sold 325 million copies worldwide with generated revenues of over $11.9 billion.
In late January 2019, Electronic Arts declared that it would stop selling FIFA Points due to some legality issues, which reduced the revenue but didn't stop it from being one of the most successful games.
8. Candy Crush
Away from PC and console games, let's take a look at one of the most popular mobile games nowadays: Candy Crush Saga. Candy Crush is ranked 7th on the list of highest-grossing mobile games in the world.
It is a free mobile game that makes its money by selling extra lives, new episodes, and boosters. It was released in 2012 and it made $930 million between August 2017 and July 2018. Its success is probably due to its addictive nature, which makes players pay to keep playing.
It generated revenues of about $7.15 billion whereas $1.3 billion was generated only in 2021 from January 1st to December 14.
9. Minecraft
A Minecraft version was launched in 2011 and had over one million players then. Shortly thereafter, an Xbox version was released in 2012 and sold over 4 million copies within six months. Minecraft was a global hit, and Microsoft bought it in 2014 for $2.5 billion. It wasn't the only Microsoft's game acquisitions but definitely one of its greatest deals.
Minecraft sold over 154 million copies and has a monthly user base of over 91 million players, making it the single best-selling game of all time. After the sale to Microsoft, the company's video game revenue increased by $367 million.
Overall, it generated revenue of $2 billion, plus, $4.328 billion from merchandise sales. 
10. Dungeon Fighter Online
Dungeon Fighter was more popular in South Korea than in the USA and the rest of the world. However, this multiplayer game has about 600 million players worldwide.
Released in 2005, the game generated an estimated income of $12.3 billion up until 2018. Its revenue is now estimated at $15.31 billion.
11. The League of Legends
Also known as LoL, it is a massively popular multiplayer online video game developed by the well-known game developer company Riot Games. It makes about $1.6 billion annually; more specifically, in 2018, League of Legends was positioned as one of the highest-grossing games with a revenue of $1.4 billion, even though it was lower than 2017's when it had a revenue of $2.1 billion. In 2019, the number rose to $1.5 billion, and again to $1.75 billion in 2020.
The game is also very popular, with its yearly championship and tournaments for million-dollar pools watched by millions from around the world.
12. Halo
The total sales of Halo games have been more than 81 million copies since the release of the first installments in November 2001.
The company did not detail the sales of each game but said that Halo 5: Guardians was the largest Halo release. And with its first Xbox release alone, it achieved sales of an estimated 4.2 million copies, with revenue of $170 million.
Halo 2 broke single-day launch records with over $125 million in revenue on its first day. A few years later, Halo 3 broke records for the release of the second game with sales of $170 million on the first day. Halo 5: Guardians, released in 2015, sold more than $400 million globally within a year.
According to Microsoft, total sales of the Halo franchise have generated more than $5 billion in sales. 
13. PUBG
PlayerUnknown's Battlegrounds, known as PUBG, was launched for PC in 2017 and sold over 22 million copies during its first nine months.
PUBG earned more than $1 billion in 2018 from PC and console systems alone, while its mobile port earned $158 million in 2018 and now PUBG Mobile generated over $7.1 billion.
14. Among us
Among us is a game developed by the independent game studio InnerSloth. It achieved resounding success in the year 2020 after the spread of the game, which was able to achieve a lot of profits despite its low price on the Steam platform.
"Among us" has incredibly increased its revenue just from August 2020 to November 2020, with revenue of $3.2 million to $50 million.
15. Counter-Strike: Global Offensive
The legendary, popular first-person shooter game CS: GO has proven itself among the most successful games of all time.
This famous competitive title was able to provide more profits for the developer studio on the Steam platform, which never stopped reaching the top of competitive games in terms of player numbers and profits as well.
In 2017, CS: GO generated revenue of 341 million USD, up from 257 million a year earlier. The game continued to increase its revenues and it reached 414 million U.S. dollars worldwide in 2018, which is double the amount earned in 2015.
In 2020, CS: GO was awarded the biggest prize pool, with nearly $11 million across 406 tournaments.
16. Street Fighter
Street Fighter is considered the best fighting game in terms of sales. It was first released in 1987, which made it among the list of the highest-grossing video game series.
Since the 90s, it has been very popular and known not only for its games, but also movies, and collaborations with other games. It achieved an outcome estimated at $11.279 billion including revenues from box office and home revenue.
17. Final Fantasy
Final Fantasy might be the best RPG series in the world, as Square Enix seems to know how to make great games. Of course, not all releases were equally successful, as Final Fantasy XIII was a disappointment compared to the release that followed Final Fantasy XV. As of 2018, the company had sold 164 million copies and earned a profit of  $11.9 billion.
It can be said that it is an absolute giant in the gaming world, and it is the best-selling RPG game. This acclaimed series has created a legacy and set the standard that all other RPGs strive for.
18. WARCRAFT
Warcraft is a series of games that Blizzard started producing in 1994 and includes four games, three of which are in the category of RTS, in which the player must control an army and destroy other players, and the fourth is in the MMORPG category.
The series was a huge success that led to the generation of card games, novels, and a movie about the game's story. Everything translated into profits amounting to 13.4 billion dollars.
19. Fortnite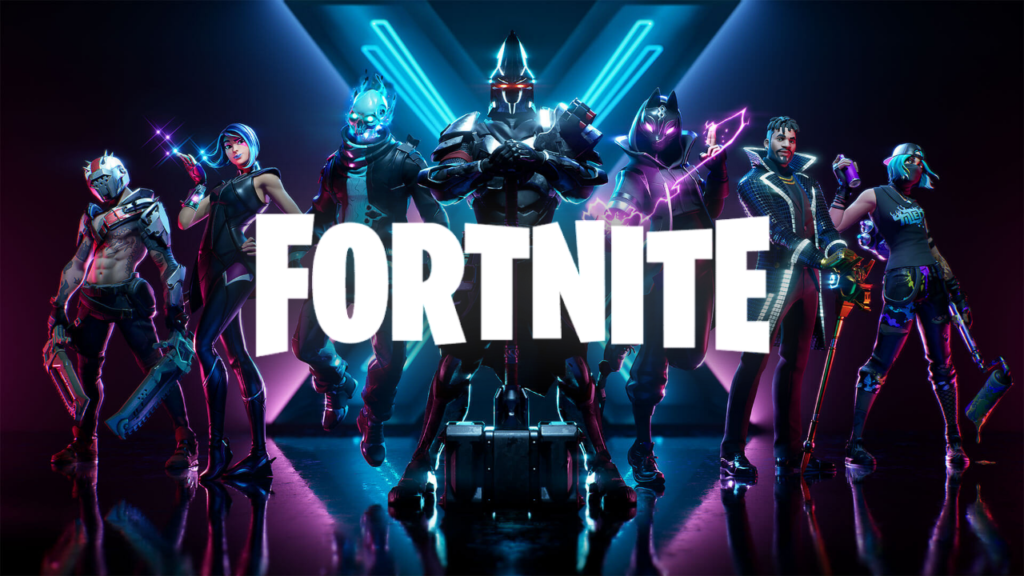 The famous Epic Games' Battle Royale released in July 2017, Fortnite has become one the most popular games in the world. This free online game generated $5.4 billion in 2018 as revenues and $3.7 billion the next year to an overall estimated outcome of $10.816 billion.
Conclusion
As you see, the most profitable video games throughout history are the most famous ones. The video game industry is undergoing constant and significant development, and there have become a lot of companies dedicated to the production of games, as these games bring in a lot of profits, which makes this field more and more prosperous.