when you take a look at blender and what it can do as 3d package you can't ignore its price tag which is $0. so how come an advanced 3d program such as Blender is available to everybody for free no questions asked. well to answer this question we need to understand a few things about Blender and how it makes money.
---
1_Ton Roosendaal is not interested in Money.
Ton Roosendaal is a co-founder of Blender and chairman of the Blender Foundation. he was working at a 3D animation studio called NeoGeo back in the '80s and '90s. in 1995 he rewrote the NeoGeo old animation tools and created what we know now as Blender and he wanted later to offer blender for artists working outside the studio he was working at that time.
in an interview with Andrew price also known as "the Blender guru" Ton Clearly stated that he is interested in money. we can see that Ton is a creative person who is not driven or motivated by
the financial aspects of the 3d animation software business because he loves developing software creating companies and software products for artists rather than pursuing money.
---
2_Blender is a non-profit organization:
The Blender Foundation that was created in 2002 is an independent public benefit organization with the purpose to provide a complete, free and open-source 3D creation pipeline, managed by public projects on blender.org so as a nonprofit organization they can't sell blender to users because of the nature of non-profit, but they can make money through other means which we will discuss in the last part of this video.
in the summer of 2007 Ton Roosendaal established the "Blender Institute" which permanently hosts the foundation's offices and currently employs 15 people who work there to more efficiently organize the Blender Foundation goals which are:
Manage the facilities on the website for users and developers who want to contribute to Blender.
Maintain and improve the current Blender product via a publicly accessible source code system under the GNU General Public License.
Establish funding or revenue mechanisms that serve the foundation's goals and cover the foundation's expenses.
and most importantly Provide individual artists and small teams with a complete, free and open-source 3D creation pipeline.
---
3_It was necessary to save blender.
Back in 2000, the NAN (Not a Number) which is a company that Ton Roosendaal created after working at Neogeo Received a whopping $5.5 Million to further develop blender. but Due to disappointing sales and the ongoing difficult economic climate, the new investors decided to shut down all NaN operations. The shutdown also included discontinuing the development of Blender. so he created the Blender foundation to keep Blender alive because any type of development or project will definitely need the money and some of them need a lot of money and they burn through it so fast if they have a lot of developers.
and restarting the company with a large number of developers at that time was just not possible, so he decided to make Blender open-source and available for the public but first he needed the support of the community through the "Free Blender" campaign which sought to raise €100,000 so that the Foundation could buy the rights to the Blender source code and intellectual property rights from the NaN investors.
the €100,000 was raised in few weeks and that was the start of the relationship between blender and the community of Blender 3D artists.in October 13, 2002, Blender was released to the world under the terms of the GNU General Public License.
Blender development continues to this day, driven by a team of dedicated volunteers from around the world led by Blender's original creator, Ton Roosendaal.
---
How Blender Makes Money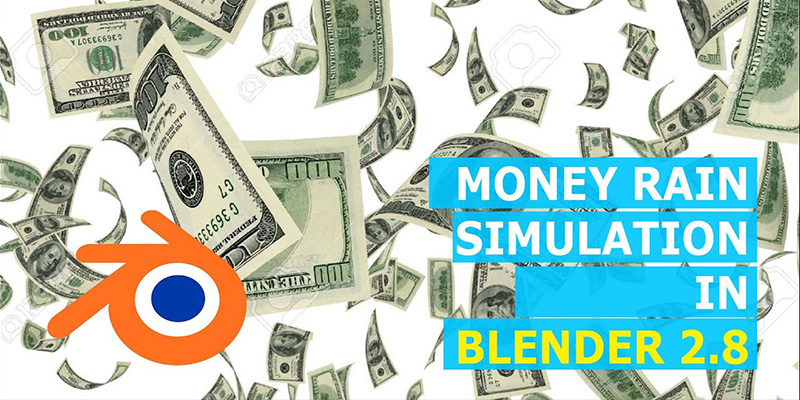 now we are going to talk about how the blender foundation makes money to continue the development of blender. actually developing a complicated 3d software such as blender takes a team effort and the more developers you hire the more money you need , so the blender foundation created multiple methods and opportunities for people and corporations that want to contribute.
---
Blender Cloud
Blender Cloud is Blenders Open Production platform where the Blender institute makes and shares animation film projects.
What you will get is:
animation and shot breakdowns.
weekly/daily session recordings.
film assets and full sets
shot walkthroughs
shaders and textures and much more.
---
Blender Store
in the Blender store, you can purchase books, buy merch from shirts, hats, and mugs, and the revenue they generate from the sales goes to creating more projects and software development.
---
Development Fund
this is another method of supporting the blender foundation, By joining the Development Fund, every member of the community can support the future of Blender, and members will get Powerful software with new, groundbreaking features. Stable software, with good development support and quick bug fixes. and there are different badges for different members depending on the amount of the contribution.
This development fund is right now at over $100 000, and the contributors are individuals and corporations as well.
Aleph Objects is a corporation supporting the Blender Institute by hiring two people to work full time on the UI and Workflow topics for Blender, with a goal to deliver a release-compatible "Blender 101" + training material for occasional 3D users.
Since October 2016, Tangent supported two Blender Institute devs full time to work on the 2.8 viewport. They also hired their own Cycles developer team, who will be contributing openly.
Since their launch in 2016 Nimble Collective has seriously invested in integrating Blender in their platform. They currently support one full-time developer position in Blender Institute to support animation tools (dependency graph) and pipelines (Alembic).
Since the summer of 2016, AMD supports a developer to work on modernizing Blender OpenGL and a developer to work on Cycles OpenCL (GPU) rendering.
NVIDIA also joined the Blender Foundation Development Fund . This will enable two more developers to work on core Blender development and to keep NVIDIA's GPU technology well supported for Blender users
also, Ubisoft which is a leading creator, publisher, and distributor of interactive entertainment and services, with a rich portfolio of video games like Assassin's Creed, Tom Clancy's video game series, Far Cry and Watch Dogs. announced that they will join the Blender Foundation's Development Fund as a corporate Gold member.
Not only will Ubisoft help to fund online support for Blender developers, Ubisoft Animation Studio– a department of Ubisoft Film and Television – will also use Blender for their productions and assign developers to contribute to Blender's open-source projects.
Pierrot Jacquet, Head of Production at Ubisoft Animation Studio says "Blender was for us an obvious choice: Its strong and engaged community paired up with the vision carried by the Blender Foundation makes it one of the most creative of the market."
Blender founder and chairman Ton Roosendaal,"Good news keeps coming" "it's such a miracle to witness the industry jumping on board with us! I've always admired Ubisoft, as one of the leading games and media producers in the world.
I look forward to working with them and help them find their ways as a contributor to our open source projects on blender.org."
Epic Games,the creator of Fortnite, Unreal, Gears of War, Shadow Complex, and the Infinity Blade series of games awarded the Blender Foundation $1.2 million in cash as part of the company's $100 million Epic MegaGrants program to further the success of the development of Blender.
Ton Roosendaal said "Having Epic Games on board is a major milestone for Blender, "Thanks to the grant we will make a significant investment in our project organization to improve on-boarding, coordination and best practices for code quality. As a result, we expect more contributors from the industry to join our projects."
Tim Sweeney, founder, and CEO of Epic Games. said "Open tools, libraries, and platforms are critical to the future of the digital content ecosystem," Blender is an enduring resource within the artistic community, and we aim to ensure its advancement to the benefit of all creators."
this form of support is very important for blender allowing a team of full-time software engineers to focus on developing and maintaining a stable and well-documented codebase. This is the foundation for any new feature or improvement and it is essential for the survival and the growth of the project.
The community is the driving force behind Blender's development. For over 15 years Blender has been an excellent example of a public and community-driven project, enabling millions of users to create 3D
content with a free tool.