Render engines bring designs, animations, and 3D models to life allowing artists and designers to visualize their work as best as possible. Right now, there are two popular and powerful ones known, Vray VS Corona renders.
And today, we will be making an introductory comparison between the two, for those who don't know where to start or what to choose.
Brief Background:
V-Ray
It was developed by Bulgarian company Chaos Group, founded in Sofia in 1997. It is a plug-in for third-party 3D computer graphics software that is utilized for visualizations and computer graphics animation in fields such as media, entertainment, architecture, film, and video game production, industrial design, and product design.
Corona
Which is also known as The Crown renderer, is a rendering software that started as a student project in 2009. It has been positioning itself in the market thanks to its focus on reducing the rendering time and an easier learning curve compared to its competitors. It should be noted that
Since 2017, this Render engine became under Chaos Group the developers of Vray. And the company is continuing the development of both programs separately.
Interface:
Vray
It has an interface that is not as complicated as you may think. It is clean and simple. It includes several toolbars with easy shortcuts to some of the most commonly used VRay features. In the interface, you can find the Frame Buffer that contains a variety of additional rendering tools. There is the VRay Color Picker, a color manager that allows numeric color value selection in Screen (sRGB) and Rendering (RGB) Color spaces. Besides all these, a File Manager allows you to manage all of your scene files in one place, set file paths, create scene archives, and keep track of assets like textures, IES files, and proxy objects. In addition, other things as well that you have to discover yourself later.
Corona
Its interface is a little more complicated compared to Vray's. However, it is comfortable and friendly for settings, with few parameters, which allows you to focus on realism, lighting, and materials. The interface and the overall logic are similar to the famous Maxell Render. You can find in it the Corona Materials, which makes you able to assign physical properties to objects such as colors, transparency, or opacity.
Speed:
The speed of Rendering is one of the most important criteria users look out for before picking a render engine.
VRay VS Corona
Vray comes with a large supply of manual settings. Its various settings have given users the ability to drastically decrease the rendering time while preserving a better output image. So, in biased based Rendering, V-RAY takes the headship while Corona lags behind yet again.
However, if you match this with the Un-biased render, the opposite will be the case. And one we can mention is that the user-friendly interface that Corona comes with increased its speed. Despite the difference in speed between these two rendering engines, both engines have exceptional speed as well as performance. This makes it difficult in this category to say one is better over the other entirely.
Also, V-Ray performs optimally in Bias mode while Corona outperforms it in the unbiased mode. Irrespective of that, both render engines match each other up in terms of speed and interface efficiency.
Render Settings:
As a newcomer, render settings can seem considerably intimidating as there are many tabs and menus to adjust your render.
Vray VS Corona
Fortunately, for Corona users, there are some changes that you have to make to start seeing great renders. It also has many extra convenient tools such as the 'Corona Converter' that can develop an entire V-ray scene, with V-ray lights, materials, and skies to Corona ones.
When it comes to Vray, Render Settings Window hosts many settings for both V-Ray and VRay RT. Depending on which mode you use, the settings may require changes at each time. And you can find ready settings examples in forums or even on the Chaos platform.
Materials: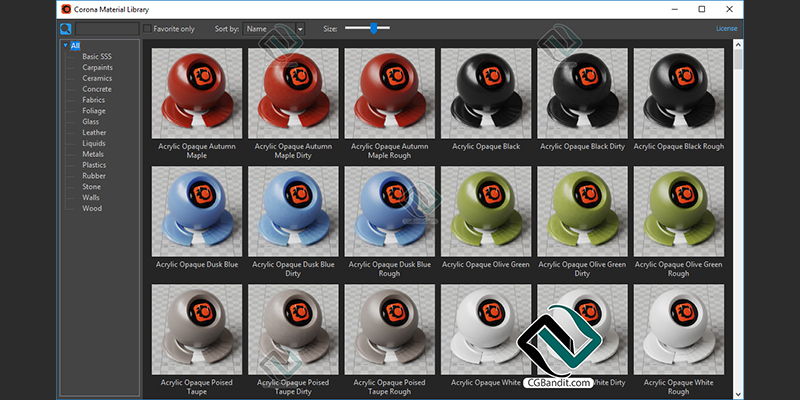 Corona
It has its material library, which allows you to practice applying materials without spending hours learning how to create them yourself – which is very difficult as a beginner.
There are many categories of materials, such as glass, wood, stone, etc. These all can be applied with a single drag and drop.
Vray
like Corona, it does come with its ready material library. However, you can find a wide range of them ready to download in forums for free or paid.
Real-time Rendering Capabilities: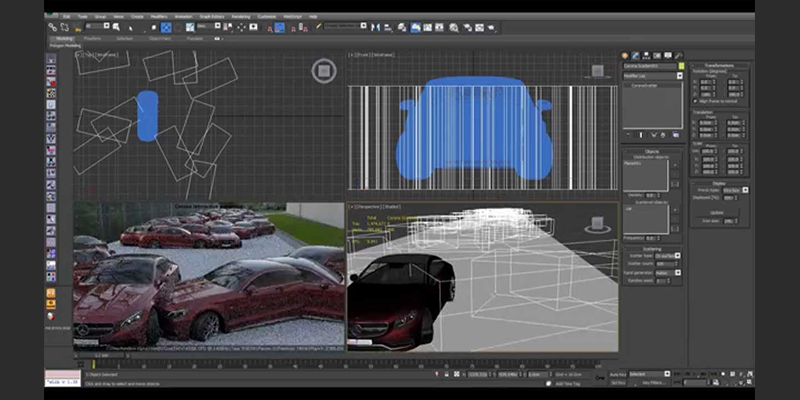 Corona
This one does have real-time, also known as "interactive mode," implemented. It has virtually no limitations and its results are identical to final frame rendering, so your previews look just like final renders. In Corona Renderer, final frame rendering, and Real-time Rendering are handled by the same engine.
In fact, final frame rendering is exactly the same as real-time Rendering, only with scene updates disabled.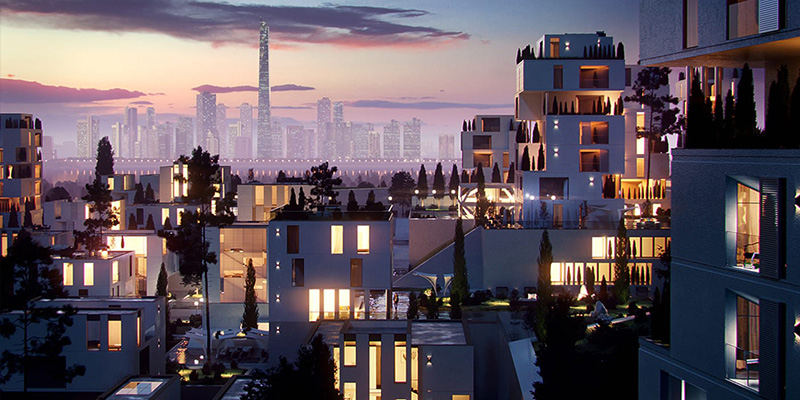 Vray
This one, on the other hand, has a V-ray RT plug-in, which lets you get almost real-time feedback on your scene without waiting to render the scene each time. You can move the camera, change objects, lighting, materials, etc. They automatically update within your viewport.
GPU &CPU Rendering:
V-Ray
It has a higher level of sophistication in that it can compute rendering in CPU and GPU setups. Also, when in its Hybrid Version, V-Ray can intuitively render files on CPU and GPU systems at the same time.
Corona
Unlike V-Ray, it is a purely based CPU render engine and makes use of its CPU abilities to render. As technology continues to evolve, we can get to have a Corona render engine performing on GPU setups someday.
Limitations:
Vray vs Corona
One of Corona renderers' main limitations is the slow speed for projects that do not need photorealism. Also, the lack of some important product features can be a problem. Furthermore, the volumetric rendering features are halfway complete compared to competitors.
As for the use of memory, VRAY seems to prevail because it uses RAM instead of the limited VRAM. You can achieve real results with both engines, but by using Vray, this operation can be much more complicated and less intuitive, especially for the less experienced ones.
Their Use in the Industry:
It is true that Corona is fairly a young Engine compared to Vray, today, because of its versatility, it is used by small firms and large studios around the world. Other industries supported by Corona's 3D rendering features include animation, architecture, interior design, automotive, fashion, and product design.
V-Ray is also used by many professionals and experts and in many industries such as architecture, interior design, products manufacturing, and the gaming industry. Furthermore, it is used by a large range of studios producing Hollywood films. For example, "Avengers: Infinity War" and "Game of Thrones" both used V-Ray.
Software Compatibility: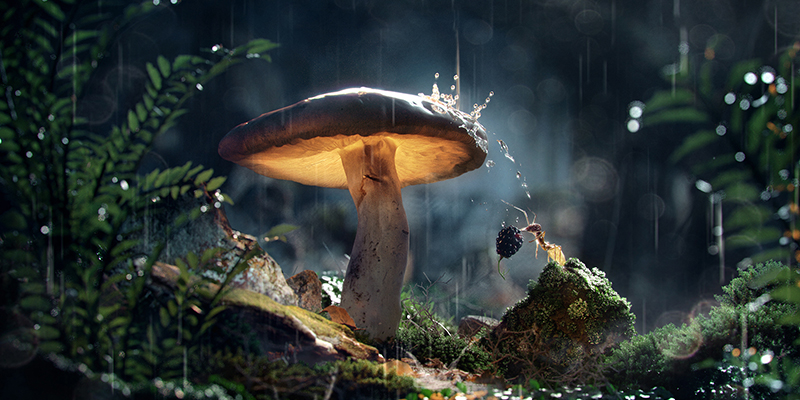 Corona
It is only available on 3ds Max, Cinema 4D, and the software company recently released a Beta version for ArchiCAD. The Corona renderer, however, has a standalone application.
V-Ray
It is available on 3ds Max, Cinema 4D, Sketchup, Revit, Maya, Unreal Engine, and a host of other software. It also has V-Ray standalone application.
Learning Curve: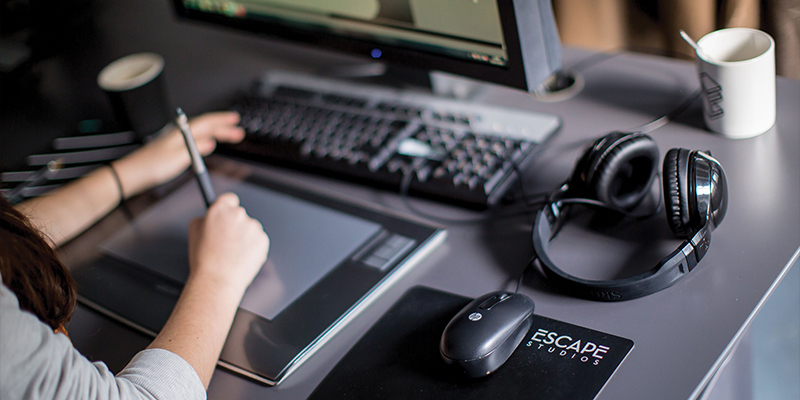 V-Ray
It is results-oriented. It gives the user the option to set their own preferences and determine what the output will look like and how long it will take to render. If you are aiming for photorealism, V-Ray is a good choice. But it would be best if you learned the principles of photorealism in the first place. Generally, it will take around one week to learn V-Ray if you are already familiar with 3D-rendering. If you are starting fresh, then it can take two weeks to 1 month to learn the basics. Learning Vray tools will not take you much time. But learning the techniques and rendering a complete photo-realistic image is something that will take you a long time to learn.
Corona
 It is user-friendly because you really don't need to 'tweak' lots of settings before you get started. However, the downside is that your render time is left at the mercy of your PC's power and Corona Denoiser. 
Corona Renderer is one of the easiest to learn to render an illustration or a 3D model. Its setup is simple. And Most new users can learn using it in just a few days.
Pricing:
The average monthly price for V-ray is $80, which is roughly €70, and for Corona, it is €25. The V-ray's institutional license is $99 per year, and for Corona, it is €25 per year. So as you can see, Corona is significantly more affordable, which is very advantageous when you are first starting out. Because you already have to invest in computer parts, software, and a renderer.
Final Thoughts
Vray VS Corona
V-Ray is famous and an old software with hundreds of tutorials, material libraries, and 3d models VRay render-ready. It has a large set of possibilities, and if you know how to use them, you can beat Corona in Speed. but the Unbiased/Brute Force approach is way slower than Corona. Vray also supports GPU rendering, which can become a game-changer in the future. Vray is More complex than Corona (it can be good for power-users but not for the average ones).
Corona is faster if you like the unbiased approach. It is way simpler than V-ray to set up and obtain good results. Corona lacks some advanced features, but the development is fast. You also have a pretty limited choice regarding the 3d software to use (Maya is not supported).
Corona is much cheaper than v-ray (but you have to pay the license monthly, there is no one-time payment option).