3ds Max is one of the most known 3D software in a lot of industries such as feature film VFX, video game development, and architectural visualization. But it seems like there are people talking about the death of 3Ds Max since Autodesk discontinued Softimage back in 2014. After Softimage was killed, the image of Autodesk became worse among 3D artists and they started to wonder if the future of 3Ds max will be the same?
In the last decade, we have seen few things happening in the video game and VFX industry, kind of made people believe that Autodesk is planning to take 3ds max behind the barn and shoot it in the head.
Why does artists predict that sorrowful future of 3Ds max?
For example, Autodesk pushed Maya forward with more updates and better features from things like the integration of XGen and the Bifrost effects platform, as well as the push for Pixar's Open Subdiv engine, and enhancements to Maya's modeling tools, getting it on par with 3ds Max when it comes to modeling. Also, they released a cheaper version called Maya LT for indie developers that can't afford the main version.
In VFX the future of 3ds max is not looking so great either because of the rise of Houdini in the VFX industry and the increased number of studios and artists using it instead of 3ds Max and Maya for this particular work because it is powerful and it can do anything vex studios throw at it.
Some visual effects artists using 3ds Max are expressing their concern about not finding work in the future, even though a lot of Major Vfx studios are still using Max for their work.
Due to this, people are saying that 3ds max is losing ground in 2 of the biggest entertainment industries, by this they mean VFX for feature film and the video game industry.
In addition to that, Blender is becoming better than ever, after the Blender 2.8 release which made it indie developers' best option, and big companies such as Ubisoft are starting to use it for some of their productions.
The picture for 3ds Max nowadays does not look so great or at least how the loudest people are trying to paint it based on their opinions or what they feel most comfortable with. Of course, a lot of the concerns of the artists are important and they should not be discarded because they are based on the experience they have had over the years working in those industries and the approach of Autodesk as a developer to working on 3ds max tools and features which a lot of people consider it to be mediocre at best compared to the growth that took place with the other 3d packages in the last decade.
Now, we will try to dive deeper and discuss important points that will probably convince you that 3ds Max is still going strong in the fields that 3d software is known to be used for and that it is not going away any time soon.
3ds max is dominant in design and archviz

If there is anything that will keep 3ds Max alive we all will bet it is going to be its dominance over 3D packages such as Maya, cinema4d, Blender, and so on; when it comes to architecture visualization and architectural design work.
Autodesk as a company is primarily a developer of design, engineering, and architectural visualization products and it has been this for a very long time, so of course, they made sure that 3ds Max is easy to use and strong when it comes to design and architectural visualization.
It is a fact that a lot of architects and architecture firms use 3ds max to do their work and they are of course a big portion of its user base because it is easy to use and it is really strong for modeling and rendering which is what they need for the most part.
It is still used in game development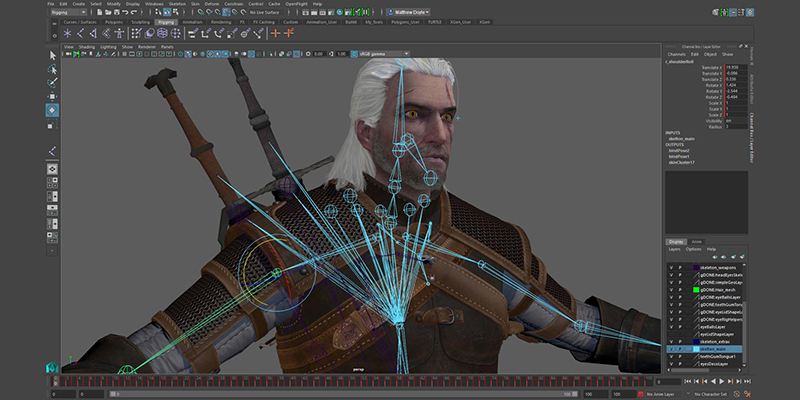 Back in the nineties and the 2000s, 3ds max was heavily used in video game development studios next to Softimage and Maya but Since Softimage is no longer an option for studios and Autodesks continued development of Maya compared to 3ds Max it seems like Max is losing ground really fast to Maya which many say is planned by Autodesk to avoid having two software doing the same things with minor differences which is not great for business.
Autodesk launched a few years ago Maya LT with a far smaller price tag which is an alternative for the main version tailored to the needs of video game developers and indie game developers specifically. Some might say that this was done purposefully by Autodesk to push the video game industry toward using Maya more and more compared to Max which might be true. Others say that this was a nice thing Autodesk did because they were accused of buying and killing off products.
3ds max is very good for creating high-quality video game assets and modular game environments which is almost everything you see in the game.
The current situation of 3ds max is not desperate as many artists on forums make to be, some of them say that I worked in many studios and none of them use Max, this might be true in some artists experiences which does not mean that 3ds Max has been completely obliterated from game development studios because a lot of them and even big studios are still using it like Ubisoft's Assassins creed studios.
Also, some of the best studios rely on 3ds max in part to create some of the most amazing video game cinematics, such as Blur and Unit image.
It has strong plugin support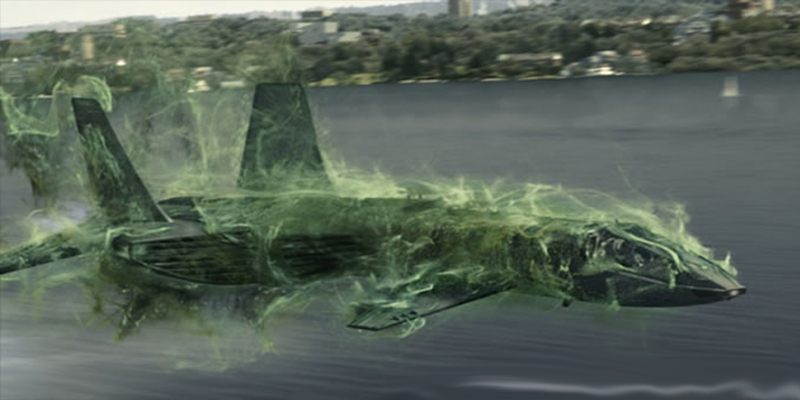 One of the most important things that 3ds max is known for is the number of plugins it has, which makes it able to do basically everything needed in game development, VFX for feature film and tv shows, or architectural visualization.
there was a myth about 3ds Max that said that one plugin alone which is thinking particles was able to keep 3ds Max alive and used in the VFX industry. I don't know what to say about what it might even true.
If anything this shows us how strong is the third-party plugin support for 3ds max which on one hand keeps the software well and strong, also it provides room for developers to be creative and make a profit.
what about visual effects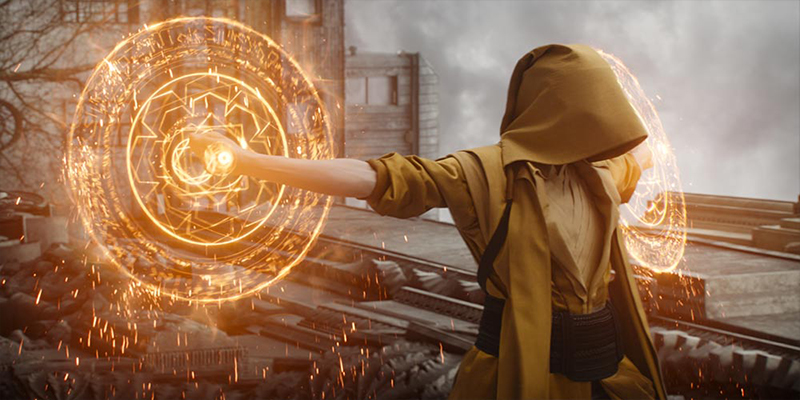 In visual effects, it seems like the tides are shifting towards the industry focusing on Houdini because of its powerful nodes based nature which allows artists and studios to create amazing results relying on its native tools.
Some of the things that might deter artists from using Houdini is the difficulty of using it because some artists consider the nodes based visual effects software hard to learn and use.
So what is the relationship of max with Houdini, some of the 3ds max VFX artists are saying that work using 3ds max is not as much as it used to be due to the growth of Maya and the pure power of Houdini which might be true But there are still a lot of studios medium and large, using 3ds max to work on films and tv shows.
3ds Max indie
In 2019 Autodesk launched 3ds max indie which is like Maya LT that was geared toward game development but a full version at a lower price for people and studios that can't afford the full price. I Personally think if Autodesk doesn't want to keep 3ds Max around would not set up an affordable subscription option.
One of the reasons also I suspect for creating an indie version for 3ds Max and Maya is the success of Blender at attracting new artists and Max and Maya users that can't afford the full price which of course means less business for Autodesk.
3ds max is the baby of Autodesk
3ds max is one of the most powerful products that Autodesk developed under it hood since it inception by its founder John walker in 1982. It was first developed by the Yost group then, kinetics and discreet to become later one of the most important software in Vfx for feature film, video game development, and architectural visualization.
3ds max I believe has a special place in the heart of Autodesk and many thousands of artists around the world, I don't think that Autodesk will discontinue it just like Softimage that people say it was bought to harvest its technology and engineer its downfall to make Autodesks other products such as Maya more successful in the market place.
If anything I believe that the worst thing that Autodesk will do to Max is limit its growth and features for VFX work and game development to leave room for Maya to dominate the market and Max dominate the architecture and design industry.