in this video, we are going to talk about Nuke, After Effects, and Blender to see what each of them can offer when i comes to VFX and post-production work in different fields like Vfx for film, motion graphics and commercials, social media content and more.
---
VFX for Film/Tv shows
Nuke is one of the favorite tools for VFX studios when it comes to working on complex VFX shots especially for big-budget projects. because it has good tools for compositing, 3D tracking, model building, and much more.
it is fast and flexible and it works using a node-based workflow which is a much more convenient way to work in large compositions than with layers. because sometimes having too many layers in software such as After Effects is very difficult to work with properly. and it easy to lose track of the big picture… In Nuke you can just zoom out and see directly a web of nodes and it all makes sense and you can just zoom in and make the changes there.
Using After effects it is possible to build accurate masks and keys, use rotoscoping to separate foreground from background, perform motion and camera tracking, and 3D elements to a scene. and it has a bigger community and many more commercial plugins than the other software used for this type of work.
for feature film and TV shows After Effects is really good for motion graphics and basic composition Such as cleanups. and it is especially being used in combination with Cinema 4D to create the highest quality motion graphics in movies such as Iron man, Blade Runner 2049, Guardian of the galaxy, and much more.
for heavy lifting VFX work, it would be hard to work using after-effects and achieve believable CG composition where you have a ton of different cameras both match-moved and animated. but Nuke handles big scenes and compositions with complicated setups very well with decent speed and good organization.
Blender is also a software that has the ability to do 3D motion tracking and composition work. even though it is not popular yet in VFX studios, it has contributed to the making of many films and TV shows. but not necessarily for 3D motion tracking or composition because Blender is a 3D package that can do a lot of things other than that. so far as we all know it has been used by Barnstorm VFX to work on Tv shows such as the Man in the high castle TV show, the Movie Henry which was shot from the first-person perspective as you were watching gameplay, and many other projects as well that well will probably talk about in other videos.
There is a very talented Blender Artist known as Ian Hubert who contributed to and directed a live-action Cgi short film for the Blender institute called tears of steal in 2012. and he is still working on other inspiring projects as well.
---
Motiongraphics and commercials
Both Blender and Nuke can do motion graphics work regardless of the fact that they are totally different programs but After Effects is the most commonly used for this type of work because it is easy to use, and equipped will all the necessary tools and plugins.
it is very popular in this field because it has been the weapon of choice for many motion graphics artists for a very long period of time.
Nuke on the other hand is capable of creating high-end motion graphics and it is being used by many studios to work on commercials that include these types of effects.
Generally speaking, it can be Used to create motion graphics that combine 2D, 3D and other elements from Adobe products such as Illustrator. And Lots of built-in effects!
After-effects can also be used in integration with 3D packages such as Cinema 4D or Blender to create even higher quality Commercials and motion graphics. but if you want to use Blender from start to finish it is also possible because it has the advantage of being a complete 3D package that can many things from modeling, animation, dynamics etc which is necessary if projects include 3D stuff.
Blender is also node based with means it is not going to be necessary as straight forward as After effects is, but with the help of addons and specialized shaders and effects, you will be able to create a workflow that will suit your needs.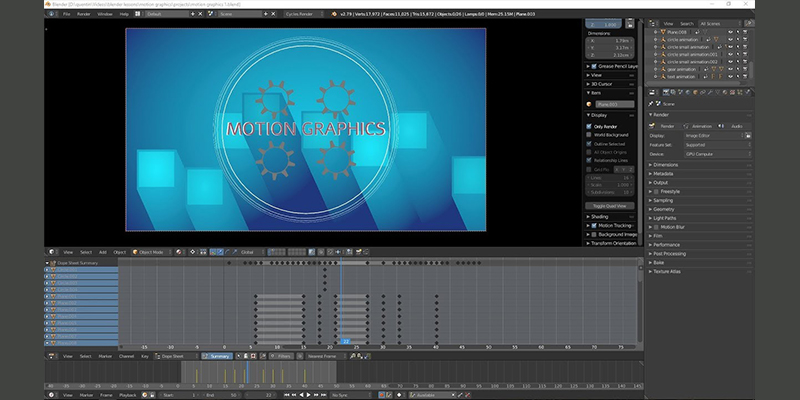 ---
Social Media content
if you don't know social media content creators also need to use these types of software and the overwhelming majority use After effects because as we said it is simple and has premade templates that you can pay for and free ones as well. in addition to a truckload of plugins that can do different types of things.
the most obvious social media content that after-effects is being used for is youtube videos to create intros, outros, add lower thirds, motion graphics, animations, and so on. for example, this video was made in part using after effects.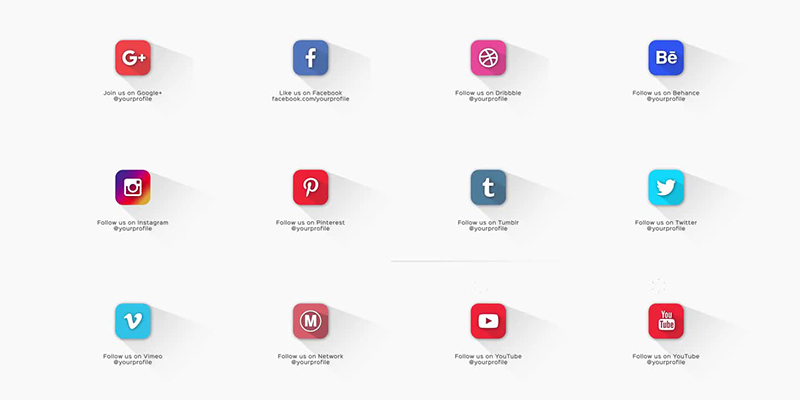 Nuke can also be used to create these types of things but to be honest, it is just too much, it is like using a katana sword to cut your vegetables. or driving your Ferrari to buy from a store 50 meters away. in addition to that after-effects is fantastic with other adobe products such as adobe premiere.
---
Big-budget or indie projects
all these software have been used on both big-budget projects and indie projects or personal work.
but generally speaking, Nuke is more appealing in an environment where there are a lot of people working together in big-projects but it is also being used by studios that has less than 10 people because it the best for composition work.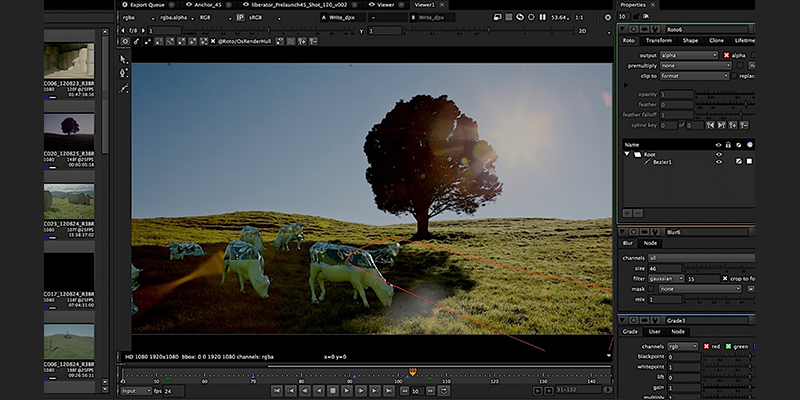 Nuke has a free version but it is limited in many different aspects. but you can use it for learning non the less.
on the other hand both Blender and After effects are being used by studios but they more popular among individual users to work on freelance projects, provide services for studios, or just for their personal use.
so if you want good software for personal or freelance work or even for small teams i suggest working with both Blender and After effects, because they are both low-budget friendly and can achieve great results.
---
The learning Curve
among these software probably After effects is the easiest to learn and in a shorter period of time because it simpler. in addition to the fact, a lot of people have used Photoshop or illustrator at some point which means they are already familiar with the way it operates to a certain extent before even using it because they are all made by the same company.
If you devote a good chunk of your waking hours to learning After Effects you could confidently learn it and become efficient using it in just a few months depending on your experience and the time you invest in the learning process. and of course, if you can focus on important motion design concepts (workflows, design, organization, color, etc.) and not stuff that you will probably never use. and like anything you need to learn the learning process in a continuous thing that you need to keep doing afterward as well.
Nuke is not as straight forward and easy as After effects is, but after you spend enough time using it and learning its ins and out it will become easier and better especially when things get complicated. and when get used to the node-based workflow you probably will not go back to using after effects unless it is going to be something simple and quick.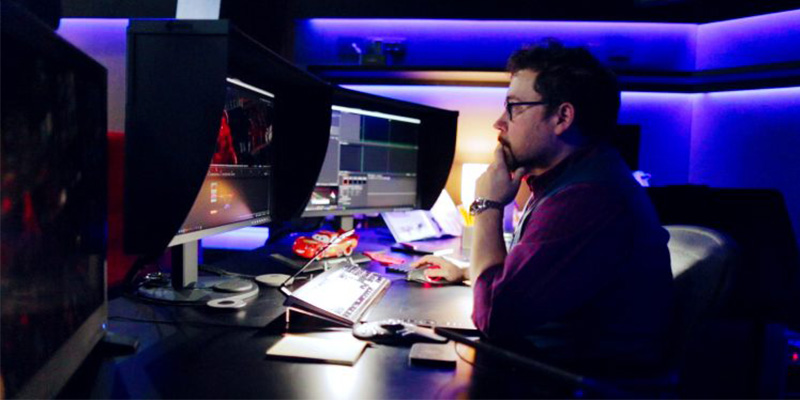 on the other hand, Blender is also node based which means it is going to as straight forward as After effects and it will take some time to get used to but like other node-based compositing software it will give you more freedom and flexibility to do complex and advance stuff without being bottlenecked.
---
Pricing/licencing
Blender is actually an open-source and free to use 3D package even for commercial purposes. that's why it is very popular and used by many artists and studios because it gives them fantastic tools to work on their projects without having to be concerned too much about software expenses.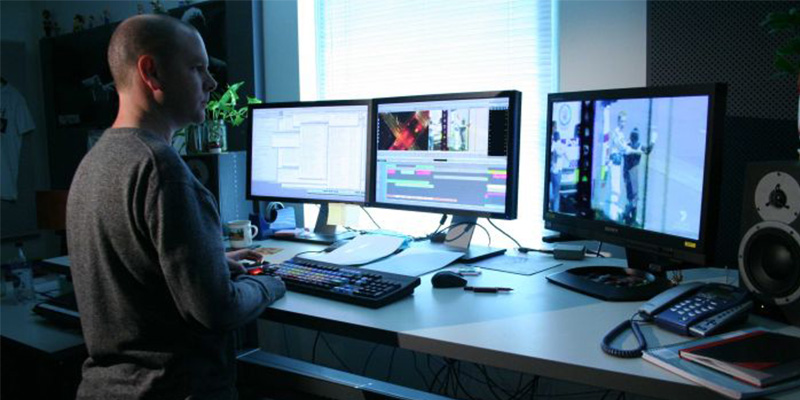 After effects is not free but it is not expensive either because it is around $20 a month if you decide to pay annually, or $31 if you want to pay on a monthly basis.
on the other hand, Nuke has commercial versions and a free non-commercial version.
as we said the free version has its limitations.
some of the limitations include:
first of all not having the ability to work on commercial projects.
Output resolution is limited to HD (1920 x 1080).
There's no support for third-party plug-ins. and only plug-ins that ship with Nuke are supported.
Data storage is encrypted, meaning that you cannot open Nuke Non-commercial files in the commercial version of Nuke.
Python scripting is limited.
if you want to pay for a commercial version it is going to be very expensive, and if you are not making good money probably you will not be able to afford it .
There is the standard Nuke version which can go a long way. but there is also NukeX which is the advanced version that has more advanced tools and features with double the price of Nuke standard. and lastly, Nuke Studio that has editing features in it, so you wouldn't need external editing software.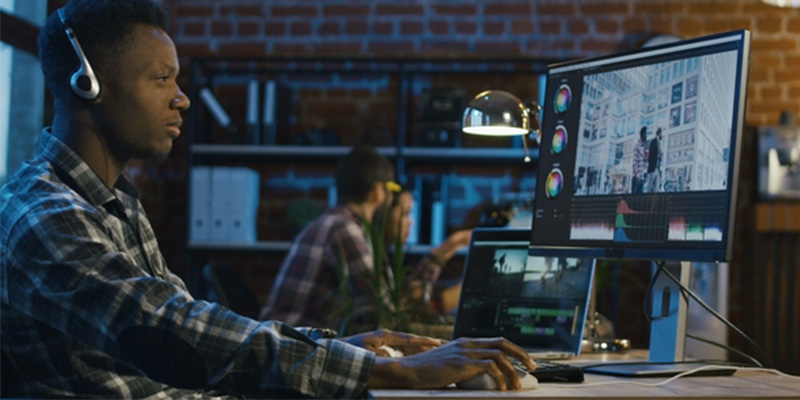 ---
Final thoughts
to sum it all up in a few words, the biggest advantage Nuke and Blender have over After Effects is the control and freedom.
After Effects is fantastic and very efficient for Commercials, youtube videos, fast clean-ups etc.
Nuke is the most suitable software Feature film, high-end tv shows, and high-end commercials that need complex or advanced composition work.
almost anything you can do in After effects can be replicated in Blender, but after effects has easier and straight forward ways of getting things done , but there are Motion tracking and composition tasks that will be better done using Blender.
the Advantage that Blender has over both Nuke and After effects is the Price and the fact that it is a software that can do everything from 3D modeling, animation, effects to composition so you don't have to be constantly using different software to do different tasks. in addition to its rapid pace of growth and development so you can't really expect how good will it be a few years from now.