3Ds Max has been known for being a leading 3D package when it comes to adding new features and tools that help 3D artists and studios to get their job done. But unfortunately in the last decade, we did not see a lot of things that can be considered worthwhile until a couple of years ago.
In this video about 3Ds Max new features, we are going to go through the most important features that have been added to 3Ds Max in addition to that we are going to discuss powerful tools potentially coming to 3ds max in the next few releases.
---
Animation
One of the 3Ds Max new features is the Populate toolset that lets you add animated characters to your scene quickly and easily. The characters can walk along paths, and others can hang out in idle areas or sit on seats.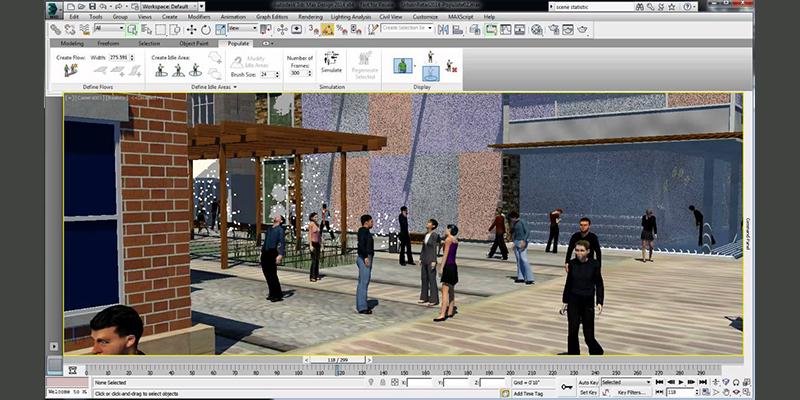 But in the next 3ds Max updates, users will become capable of retargeting populate animations to any rig, allowing you to drive any character from Populate while making those characters able to interact in real-time with dynamic environments, walk-on slopes or climb up, and more.
Character rig interoperability and retargeting
With many different rig systems, 3ds Max provides solid foundations for animation, but it is not possible to step out of those rigs without baking the animations, making it difficult to collaborate with animators in other software, or use mocap data easily. But the 3Ds Max team is experimenting with live retargeting capabilities leveraging HumanIK, to provide simpler ways to get animation data in and out of 3ds Max, without baking animations to keyframes.
---
Rendering
Open shading Language (OSL) is an open-source shading language that is fairly simple to understand. It can be used in several different ways. You can use the OSL Map, which is an execution environment for OSL shaders inside of 3Ds Max, and it works like any regular built-in 3Ds Max map.
OSL works in any renderer supporting the regular 3Ds Max shading API (Scanline, VRay, etc.). It works outside of renderers, anywhere in 3ds Max where a regular map is requested, such as in the Displacement modifier. It also works with renderers that support OSL natively, such as Arnold.

Now, 3Ds Max has The ActiveShade viewport that is fully interactive. You can adjust vertices and apply transforms to geometry directly in the viewport and the results will be automatically updated to show the final render.
Only one ActiveShade rendering can be displayed at a time, whether in a floating window or in the viewport. And Displaying a new ActiveShade window or viewport will close or revert the pre-existing instance.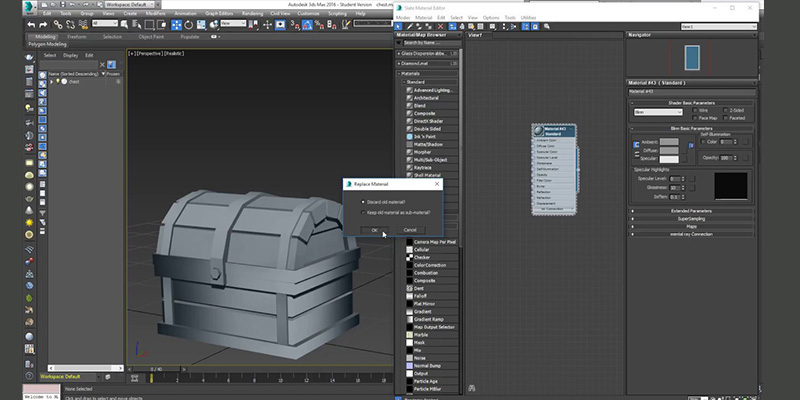 Thanks to 3Ds Max new features, it is also possible to view your PBR materials in the Viewport if you are creating game-ready 3D models without necessarily having to use specialized software such as Marmoset.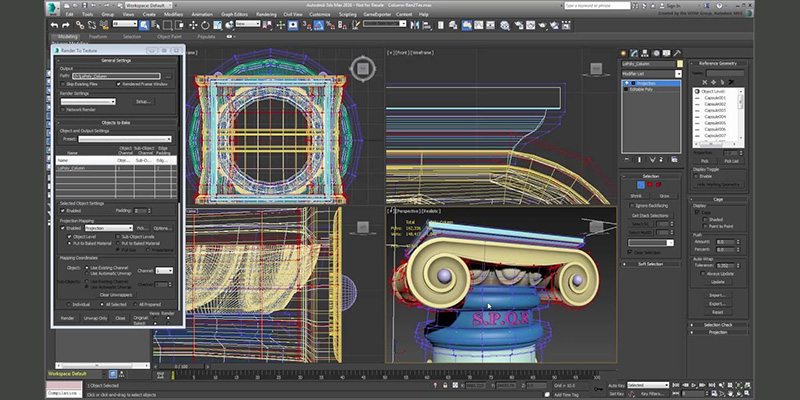 The Render to Texture tool in 3Ds Max hasn't been updated in a long time. The 3Ds Max team is working on redesigning the Baking tool in 3Ds Max from the ground up. While leveraging Arnold for the baking process, they will continue supporting third-party renderers while making the entire experience more robust and efficient.

Like Blender's real-time render engine Eevee, 3Ds Max also now has a real-time rendering capability using Arnold. As you might know, this will allow you as a 3D artist to preview your renders and test your materials compatibility and quality in no time.

Arnold now also has GPU rendering and its developers are working on making Arnold able to leverage even more GPU power when available. For 3ds Max, it would mean faster rendering time, either as a final frame or in the viewport through Active Shade, while allowing you to get the very same results on a CPU Render farm without having to tweak the content.
---
Simulations and Dynamics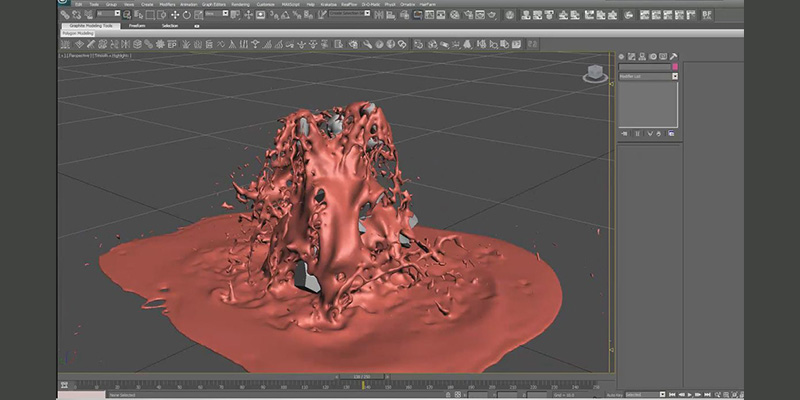 As we said before in other videos 3Ds Max has now a native Fluids System that allows you to generate high quality liquid simulations without necessarily needing to use any third-party plugins.
You can simulate the physical properties of liquids such as water, oil, honey, and lava as well as replicate the effect of gravity, collisions with objects, and disruptions by motion fields in order to achieve your desired result.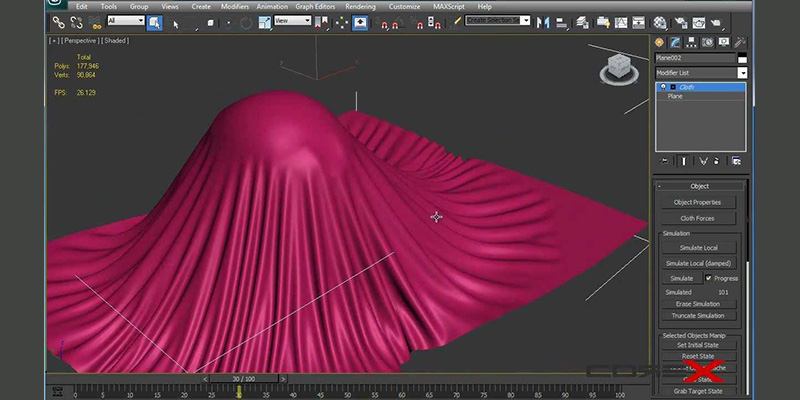 After having delivered a built-in Fluid simulation system based on Bifröst and as the Bifröst technology keeps evolving, 3Ds Max developers are looking at rolling in more simulation tools in 3Ds Max offering a more complete cloth solution based on BiFrost in the future.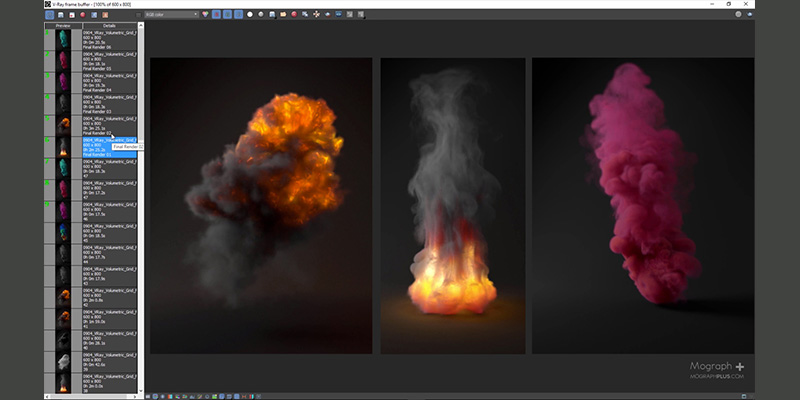 In addition to that, they are also working on developing a native way in 3ds max for generating fire and smoke using Bifrost technology unstaid of always relying on third-party plugins like FumeFx of Phoenix FD. But this is not all because Bifrost will bring world-building and crowd-generation tools to 3Ds max as well.
https://www.youtube.com/watch?v=qdxAXCdCAQc

On top of that, 3Ds max users have now a fantastic plugin that replaced the old particle flow system in 3ds max because it is way better and faster, in addition to that it is free. Seeing one person taking something complicated like this to the next level is just amazing and unbelievable. and if they integrate it with 3ds Max it will be a game-changer.
---
Modeling & UV unwrapping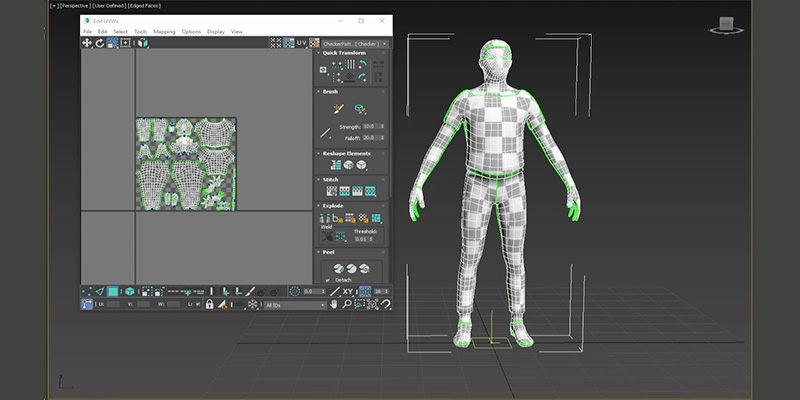 The 3Ds Max team is experimenting with integrating Reform in 3Ds Max to provide fully automated retopology capabilities. They are also looking at semi-automated retopology capabilities using artist-driven constraints, such as important edges for UV seams or animation purposes. Combined with new baking capabilities, these tools will be hopefully used to constantly improve support for LOD creation and facilitate asset repurposing.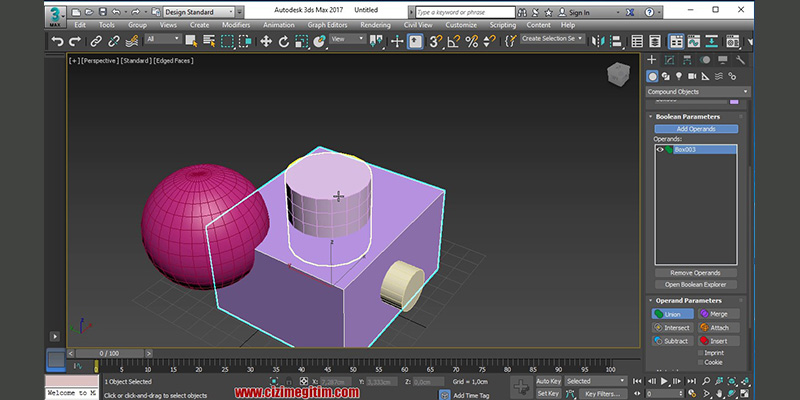 To provide a modernized experience for 3D Boolean workflows, the team has worked on chamfering to enable complex but simple volume intersection management. Additionally, the team is looking at converging the different Boolean workflows to streamline the experience, similarly to the work done with Shape Booleans.

This was actually something that they have been working on and showing on the people for a long time now. the Chamfer modifier can be used to procedurally add edges to specific parts of an object with an option for generating quadrilateral output. It can be applied at all sub-object levels and is typically used for rounding off edges, but can also be applied in situations where additional mesh resolution is required.
The Chamfer modifier provides an expanded feature set over chamfer functions built into objects such as editable poly. These features include driving curvature through crease weights, the ability to add insets, and a range of input and output options.
UV unwrapping Machine Learning:
3Ds Max team is prototyping with machine learning to detect seams and automatically unwrap textures for layout. And they will offer a fully automatic solution that produces UV mappings similar to those produced manually, or at least offer a good starting point to reach end results more rapidly. This would be a great time saver for artists who could rather spend time on creative tasks. And are also considering improvements to the UV editor along the way.
---
Industry-Standard Tools

Alembic is an interchangeable computer graphics file format developed by Sony Pictures Imageworks and Industrial Light & Magic. It was announced at SIGGRAPH 2011 and has been widely adopted across the industry by visual effects and animation professionals. Alembic Version 1.7 in 3Ds Max now supports instances, allowing files to be drastically smaller while maintaining their original complexity.
The open Universal Scene Description standard promises important improvements to collaboration over large content creation pipelines, as well as being an important format for AR use cases. Across different industries, 3Ds Max users are experimenting with USD, and the team of 3ds Max is experimenting with various workflows leveraging a native USD integration.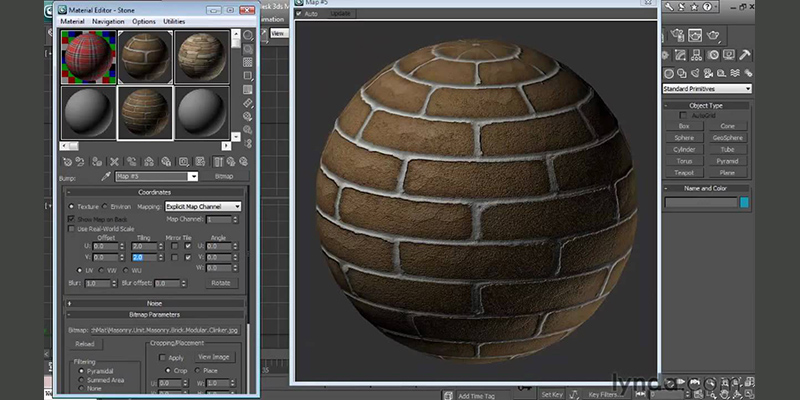 The Open-MaterialX standard is a strong option that they are looking at for simplifying interoperability and preview of materials in a complex pipeline involving multiple content creation solutions. Because material interoperability is an important bottleneck in constantly evolving content creation pipelines because of the pressure of the increasingly fast iterations needed to preview and review content.
---
New Technology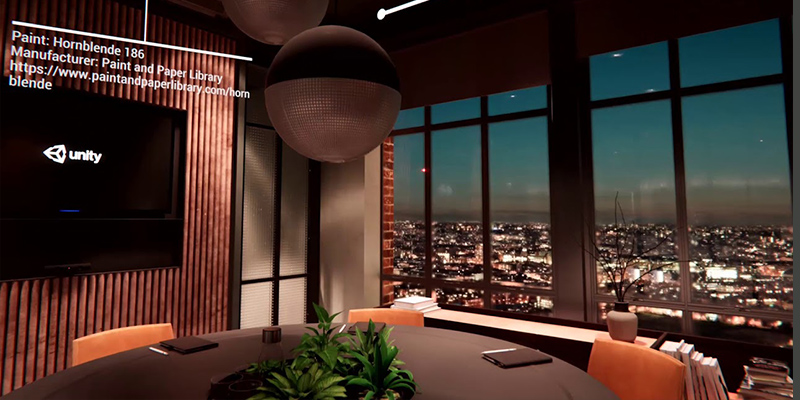 Autodesk is also working with Nvidia on workflows between 3ds Max and Omniverse, which is a USD-based workflow.
Omniverse aims for universal interoperability across different applications and 3D ecosystem vendors. It provides efficient real-time scene updates and is based on open standards and protocols. The Omniverse Platform is designed to act as a hub, enabling new capabilities to be exposed as micro-services to any connected clients and applications.
Unity Partnership: Autodesk is also working more closely with Unity and will probably see workflows between 3ds Max® and Unity improve in the future.
---
Pipeline Development tools
Python 3:

Python 2 will soon be out of official support, and therefore it is important to provide a Python 3 integration to enable 3ds Max users and pipeline managers to progressively migrate their tools and automation. Both Python 2 and 3 should be supported for a certain time to permit a smooth transition of the different pipelines. At the same time, the 3ds Max team is considering improving the support of Python to make the scripting experience more natural and easier to configure with external IDE or extend with third-party Python modules.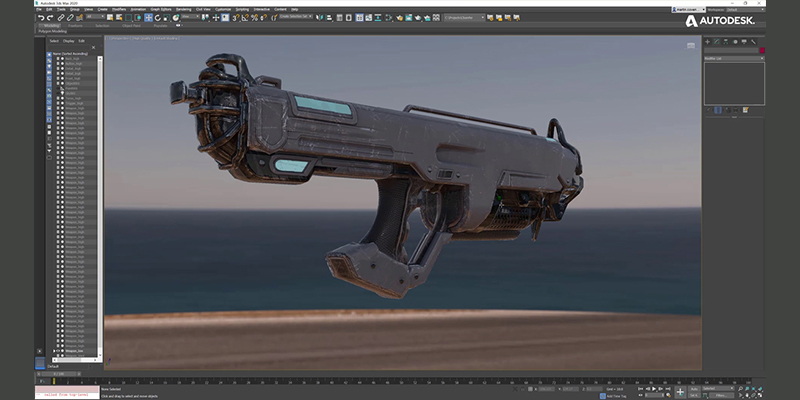 Over the years, 3ds Max has done many SDK additions to expand the possibilities of third-party integration. However, it also became increasingly complex for 3ds Max users to choose the right programming language and for the 3ds Max team to support them all properly. The product team is reviewing the different SDKs being provided and is considering consolidating the offering, possibly reducing it, to focus on the highest quality level for our main SDK. Additionally, the team expects to help developers making better development choices by providing better learning content and support.
---
Final Thoughts
From what we can see it seems like more tools and features are being added to 3Ds max in the last couple of years compared to the last 10 years or so. does this mean that Autodesk is willing to bring 3ds Max to the light as a leading 3D package without heavily relying on third-party plugins because, to be honest, there are a lot of things that are near impossible to do without using additional tools in 3ds Max especially for VFX work.
So what do you think about the new 3Ds Max updates and the future ones that the 3ds Max is working on to bring to its users? Are they really trying to help 3Ds Max users do their work better and faster? Or is it just part of the marketing effort to keep 3ds Max afloat to compete with the other 3D packages in this very competitive world we are living in right now?