Today we are going to talk about a fantastic Blender kitbashing addon known as Kit Ops Pro. Destined for those who want to increase their productivity astronomically when creating complex designs or 3d models, especially in hard surface modeling.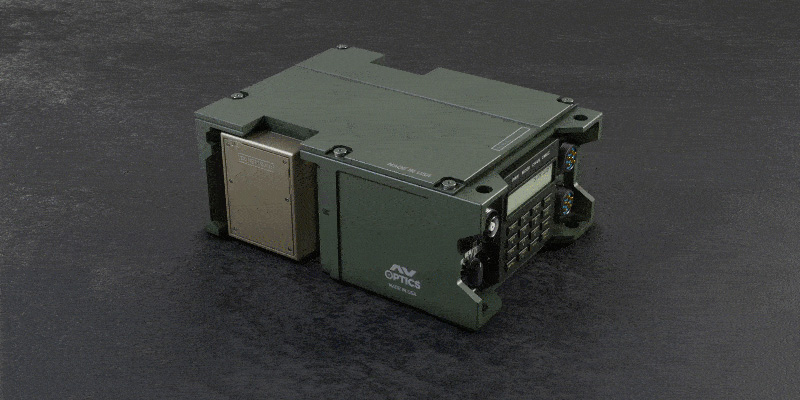 A Blender kitbashing addon that will revolutionize your workflow
Kit Ops Pro is a Blender addon that you can use to instantly cut and add to existing objects or create standalone objects. With the goal of rapidly creating and exploring new designs.
The Pro version of this addon comes with a pack that includes 300 high-quality inserts that you can use to take your designs and models to the next level. And most of them were created by masterxeon1001 himself! a Great Blender artist and a developer of popular Blender add-ons such as Boxcutter. But the addon was developed by Chipp walters, an industrial designer with many years of experience.
This Blender kitbashing addon is very effective and so easy to use. You don't even need a tutorial to understand how it functions you can right away start using it in your projects.
After you install the addon and the packs that come with it, you will be able to see several lists that have different inserts organized based on their type.
For example, let's start from the MA cutters complex pack. We can see more than 30 highly complex inserts that can help you add details to complex designs such as robots, spaceships, or industrial machinery in record times.
If we go to MA cutters Medium pack we can see another bunch of inserts that don't seem as complex as the previous ones. However, they have a very important role in adding details to your designs. And most importantly, filling important areas and surfaces in hard surface modeling.
And if you want some architectural elements this Kit Ops Pro Blender kitbashing addon got you covered as well. You can insert a couple of doors, a couple of windows, and other stuff as well if you want to.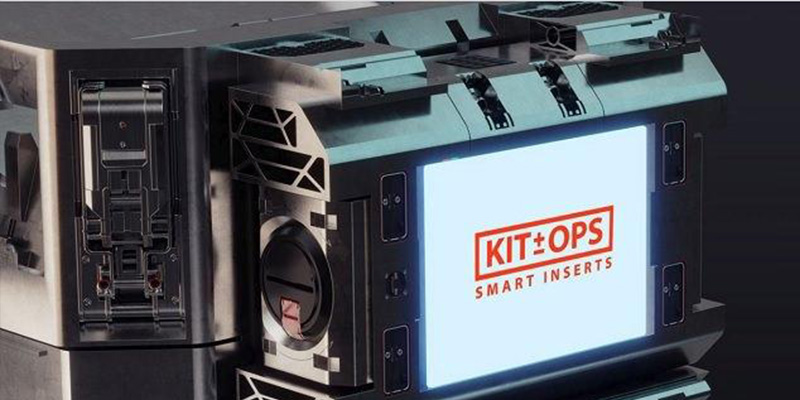 Additional cool features of Kit Ops Pro
You can use the Object controls pack if you are working on electrical devices of different sorts. Whether it be radios, transmitters, and so on using a bunch of these interesting inserts. In the same vein, there is a specific pack called MIL BOX that has even greater inserts for this job. We can mention for instance bolts, data connectors, BNC connectors, different types of screws, and a panel keypad.
Another amazing pack that comes with Kit Ops Pro is the one that has animated inserts. Such as fans, propellers, a piston, and others that you can use to bring some aspects of your design to life instantly.
There are also many other inserts that you have to test for yourself because I can't show them all in a short video. You can even use this addon to add materials to some parts of your design or all of it. And you can also Save Material to INSERT if you want to.
When it comes to controlling your insets there are many settings and parameters you can use like changing the size of the objects you insert. You can change it from small to medium or large. And you can also control the scale manually using a slider that shows you changes in real-time.
You can also remove the kit ops props at any moment after you have already inserted them. Furthermore, you can make the inserts a permanent part of your designs using the convert to mesh button.
How can Kit Ops Pro be useful and where to get it?
If you are an industrial designer, a hard surface modeler, or an artist whose work sometimes includes these things you will find this Blender kitbashing addon super interesting and very useful. Because it will save you a lot of time and money.
These artists spend a lot of time to create these complex inserts that you can use with a click of a button to make your work easier. And in my opinion, it is a very wise investment because an average object on this pack can alone cost you time-wise more than the price of the whole addon if you will create it yourself. Let alone all the 300 that the addon comes with and the ones that will be included in the future.
If you are interested in trying Kit Ops Pro you can follow this link: https://blendermarket.com/products/kit-ops-pro-asset–kitbashing-addon?ref=247