SideFx Houdini is one best 3D packages that many artists use to create stunning VFX work.
But you probably don't know that so many indies and AAA studios used SideFX Houdini in Video games kind of work to help them make some of the best video games of the last decade.
Eventhough Houdini is not always the primary 3D program in production pipelines, it played a very important role in finishing many video games in time with the highest quality possible.
How Indies and AAA Use SideFX Houdini in Video games
In todays video, we have brought to you of the amazing video games that was developed using SideFX Houdini.
1- Horizon Zero Dawn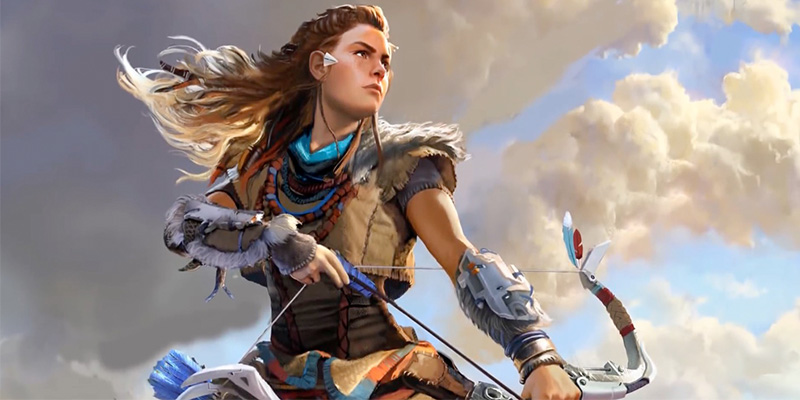 Guerrilla Games used SideFX Houdini in Video games such as the remarquable Horizon Zero Dawn for rivers and water effects using the Houdini plugin inside Maya to allow the environment artists to create and modify the rivers.
One of the senior artists in Guerilla Games made a system to create a blender between ice effects and the interior environments. They also Houdini to do prototyping for clouds, they did the placement of water splashes, and they used Houdini for the texture-based animation for crowds, in addition to creating cable and lighting effects inside tunnels.
They also used Houdini to create small general pipeline tools for creating cable for different kinds of purposes, such as cable on trees, Robo brain patterns and electricity and lightning effects on various parts of the environment.
2- Far Cry
Ubisoft, also, used SideFX Houdini in Video games, especially, in the building of the beautifully realistic world set in Montana, their procedural tech art team developed tools in Houdini for freshwater, power lines, sand, cliffs, biomes, fog density map, and a world map.
Using Houdini Engine, these tools were fully integrated into the Ubisoft game editor, so that game artists could craft the world using Houdini tools from the game editor environment they're comfortable with.
The procedural workflows were used to alleviate tedious and time-consuming tasks, to allow the game artists to focus on creating beautiful, immersive worlds, and fun gameplay.
3- Mafia III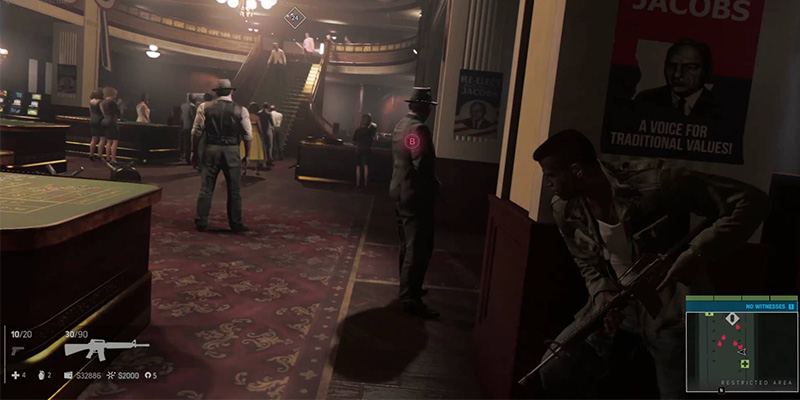 Mafia 3 is a story-driven open-world game from a studio called Hangar 13, in which, the developers used Houdini primarily for soft body and rigid body simulation, they used it on big set pieces such as towers, and bridges falling down, and they leveraged Houdini's core competency in dynamics to generate that content.
They also used Pyro and FLIP fluids to generate sprite content, these are flipboats of sims that then played on camera facing particles.
Since Mafia III is a large open-world game, it is time-consuming in terms of how much content they had to build, so, they made sure to use Houdini for a number of tasks, for example, they used it to update a large number of items scattered all around the city using point clouds to distribute objects in the massive open-world game, which left more time for designer to focus on more creative tasks.
In addition to that, they used Houdini's tool building features by supplying the game artists with small tools to quickly populate the environment, such as adding roads, fences, and so on.
4- Ghost Recon Wildlands
Ubisoft also used SideFX Houdini in Video games other than Far Cry, like using it for their game Ghost Recon Wildlands, and From the very beginning, they started a prototype, where they put Houdini at the core of the project. They realized that the scope of Houdini was not just for visual effects, and level art. They explored it as an amazing toolbox – and they've been able to extend the range of its tools in this project, to help pretty much everyone get their part of the project done using Houdini.
They created most of the natural scenes and environments for Ghost Recon Wildlands by relying on Houdini as a primary tool for creating large scale environments with all its natural elements, such as roads, villages, rivers vegetation, and much more.
5- Killzone
Houdini has been used to generate a wide range of realistic in-game effects ranging from ocean waves, destruction, cloth simulations, terrain generation and more.
In Killzone: Shadow Fall, the effects work got much more ambitious and Houdini played a big part.
Houdini's ability to render a complete effect as an animated sprite helped Guerrilla Games retain the fine details. Rendering in Houdini allowed them to separate different lighting passes and their motion vectors making it easier to fluently integrate the effects in a real-time scene.
Taking a procedural approach allowed them to tweak the parameters of an effect to find the minimum in render performance or memory footprint, without changing the essence of the effect itself. Also, last-minute changes take place and Houdini's non-destructive workflow makes those changes easier. In addition to that, the flexibility Houdini provides to move data around from one type to another is a great match with the creative thinking of coders that are developing a game engine.
6- Uncharted 4: A Thief's End
For The most part, Naughty Dog, the developers of Uncharted 4 used SideFX Houdini in Video games, especially, when they created pre-baked animations, either through Dynamic Operators or Surface Operators, which then gets transferred to the game engine via joint animation in Maya.
On a game like Uncharted 4, that's mostly rigid body fracturing and destruction. Then there were a few little surface operators networks for things like cloth deflations and moving liquids.
The dynamic water system in Uncharted 4: A Thief's End is very complex and required a large amount of setup work to get working.
From the Houdini standpoint, it was primarily used for texture generation and determining parameters for the generation of the meshes in-game. They started off with the background geometry, and then, with a rough water guide from design, as water levels needed to be highly art-directed. Then they started to sculpt the base water height as they saw fit.
Once you had a set of textures in the game for a river, you could paint in Houdini and have it update in-game relatively quickly, making art iterations pretty smooth. "We don't have a game 'editor' of any sort so this was the next best thing." Raymond Popka, VFX TD reported.
Houdini gave Naughty Dog a very quick turnaround for developing all the components and data needed for the rivers, there were at least 15 large river chunks that had to be hand-painted. So, having everything in one place as opposed to an array of python tools in Maya was nice, as well as being able to easily modify the setup whenever they felt it necessary.
7- Trail Maker
Trail maker is an open world vehicle building game, in which, you can make any kind of vehicle you can think of. To create this game the developers had many problems creating the game's world. They used SideFX Houdini in Video games, in this one, in particular, because it offers faster and procedural ways of creating terrains, cliffs, forests, bridges and so on. And then, they put it together in the Unity game engine. The team was also able to create other game assets and edit them quickly by integrating Houdini to Unity, so they can edit the curves and shapes of those assets in real-time, such as the shapes of bridges and hills because this way it is ever more time-efficient.
8- Exile Skies
Exile skies is a mobile game about airship combat created by a small Tokyo based company called DMM, the problem the developers faced was to finish the game in time with a very small team, which was composed of two persons only. They wanted to find a way to create a good looking video game with all its terrains and airships without relying on a graphic designer. So, they also used SideFX Houdini in Video games because of its ability to generate most of the things they wanted to integrate into their game.
So to generate the actual terrain, they took the mountain preset and the desert preset and linked them together to the mountains on top and the desert level below and then found a way to make the two look natural together.
The good thing about using SideFX Houdini in Video games, exactly this type of work is the fact that they always had the possibility to modify their work at any time during production to generate a different look for the desert or the canyons in the terrain.
9- Modern Combat Versus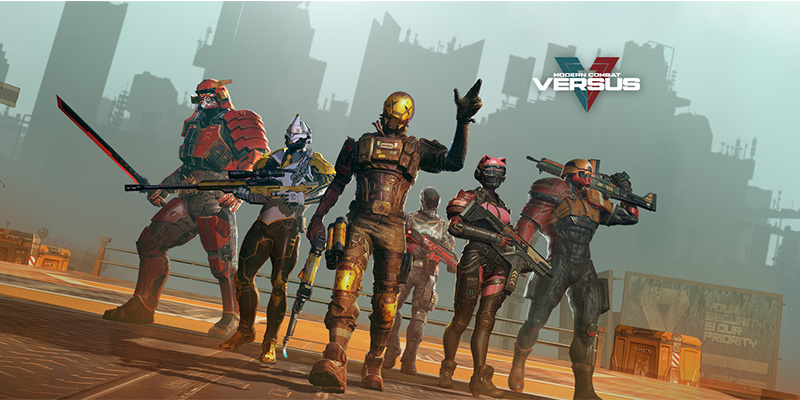 Modern Combat versus is a mobile game, which tried to push graphics in this category of videos to reach something close to the AAA standards, also using SideFX Houdini in Video games. During the production of this game, the team created a broad range of tools to generate high-quality environment backgrounds and mesh processing tools for destruction effects . They, also, used it to generate environment assets, such as mountains, electrical cable networks, bridges, buildings, and much more.
In addition to that, they developed a lot of other small tools to help them create massive content for their game procedurally.
9- Planet Alpha
PLANET ALPHA is an adventure that takes place in a living alien world, where you have the ability to control the day and night cycle.
It combines fast platforming, puzzles, and stealth elements, with a unique art-style to create an impressive experience for players.
Another team of 3 artists only used SideFX Houdini in Video games, like in this beautiful one to create a large variety of assets for different environments, such as jungles, deserts, mountains, and floating islands.
They also used Houdini to model characters, generate mountains, clouds, rigid body collisions and more.

10- Dropzone
Sparkypants Studios' Dropzone trailer was made by RealtimeUK, in which a legion of mech pilots take aim against a hive of alien creatures. The trailer featured significant amounts of facial animation and vast rendered environments.
Having SideFX Houdini in Video games like this job allowed Realtime UK to take advantage of its powerful soft body tools, volume tools, and particle and pyro FX. This helped them push the quality and increase the detail of the FX to a higher level. they are always trying to create bigger and better FX, and Houdini helps them achieve this result.
RealtimeUK's use of Houdini was not limited to just the aliens. The studio also had to generate the vast environments seen in the trailer. They began with the large landmasses in the planets, using World Machine to build the geometry for the ice surface of the moon of Europa.
11- SMITE: To Hell and Back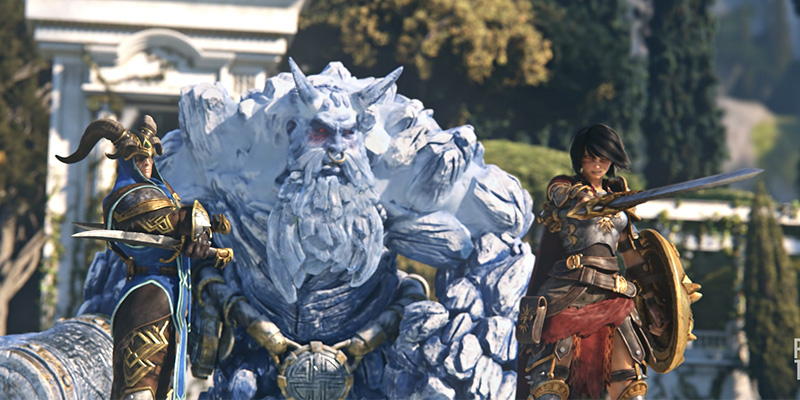 RealtimeUK used SideFX Houdini in Video games several times, and in SMITE 'To Hell and Back', they had many challenges to go through to create the visually stunning cinematic of this game. And one of the effects they had to do is Lava simulation.
The fluid system in Houdini is very powerful and allowed them to easily control the viscosity of the lava with a custom temperature attribute. As the temperature cools down across the surface it slowly solidifies the fluid. Using volumes, they created zones that would maintain heat and also areas that would cool faster as it got closer to the ice."
RealtimeUK also used velocity field forces to control the speed and direction of the lava and to force it where artists desired, rather than just relying on its natural flow across the environment.
Ultimately, RealtimeUK was able to generate complex environments and effects. But importantly that had to be done fast and with the ability to incorporate plenty of iterations, something the studio directly chose Houdini for.
In the end, I hope this was informative and helpful, and that you had an idea on the possibility of incorporation of SideFX Houdini in Video games.
Get your 14 Free Days of Premium membership on skillshare. https://skillshare.eqcm.net/inspirati… And you can cancel any time.