If you are new to Cinema 4D and you want to learn more about motion graphics and how you can start your journey using this 3D package. Then I am going to give you the basics and the overall steps you need to follow. 
Masterclass Motion Graphic Animation in Cinema 4D by Zaoeyo;
https://www.yiihuu.cc/c/8310_3970_1955
5_Learn Basic Modeling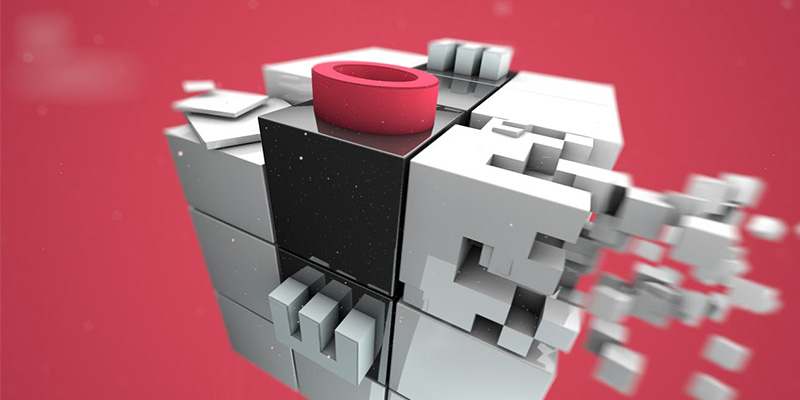 As a beginner in motion graphics using Cinema 4D, you don't have to learn so much about modeling as much as you want to focus on other areas.
You just need to get your feet wet when it comes to Polygonal, Spline, and Parametric modeling. These are actually necessary to learn using other 3D software and other fields other than motion graphics. 
I would say within a few weeks you will be able to have a solid understanding of Cinema 4d's modeling tools because everything is clear and straightforward. And with some exercises, you will be able to model a lot of things in your projects.
4_Learn MoGraph tools
As a motion design artist, your job is more about animation and generation geometries and affects more than it is about modeling, and Cinema 4D is good for that too Because it has a bunch of tools known as Mograph. 
They come in the form of Generators Cloners and Effectors.
With this palette of powerful tools, you can create everything from flying logos to abstract effects. As an example, you can Clone numerous objects, Add Effectors to the mix and put everything in motion, and much more – often without creating a single keyframe! 
Using a cloner You can easily create live copies of any object – arranged along a line, circle, grid, object, or spline. And with effector, you can add decay effects, shading effects, splines effects, and sound effects.
But if you want to create your own custom animations that you have full control over you need to learn keyframe animation, and Cinema 4D is very good for that especially in this field of the computer graphics industries.
This video is brought to you by Yiihuu, and they recently launched this course about motion graphics that are usually used in commercials. The instructor is going to take you from simple to complex design and animation techniques to be able to achieve great results.
First, you will start with simple cubes and how to do simple motion graphics. In chapter 2 you will learn the principles of compositing and coloring techniques.
Then in chapter 3, you will go through cameras, lighting and materials. this will allow you to understand and replicate the motion styles and lighting that you often see in professional work.
In chapter 4 you will learn the concept design of chips with materials lighting, color matching, and so on. And finally, you will put the sequence into motion using the techniques you acquired before and take everything to the next level.
If you want to give this course a try you can find links in the description.
3_Learn Simulations & Dynamics
Simulation and dynamics are also a big part of the life of a motion design artist. And Cinema 4D has the right tools for that, such as Physics simulation tools, in addition to other tools for simulating Hair and Cloth.
You can start learning the typical behavior and properties of materials such as paper, cloth, hair, feathers, or fur and then apply them to different objects. You can also use the properties of these materials to create abstract, unexpected behavior to fulfill an artist's creative needs.
Cinema 4D also includes additional tools for creating dynamic simulations of mass, velocity, and surface characteristics. Forces such as wind or gravity can be applied to these objects to easily create complex, interactive animations like filling a glass with water, collapsing a wall, making pool balls interact, and much more.
If you want to get some breathtaking results in a short period of time and with relatively less effort you can use third-party plug-ins like Thinking Particles or X-Particles in addition to others as well.
2_Materials.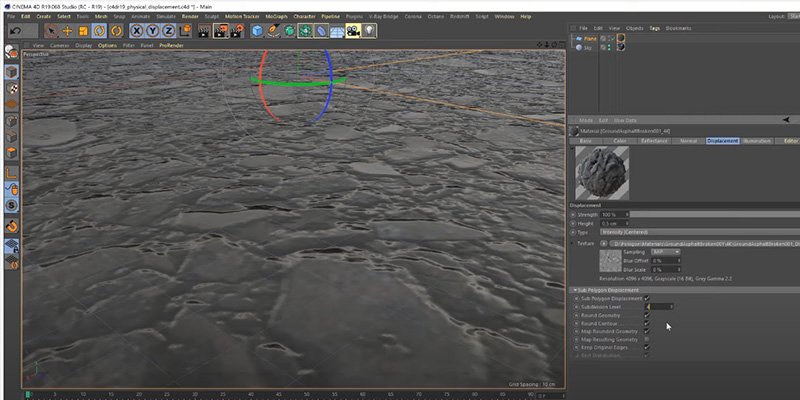 Creating materials is a very important thing in the work of a motion design artist. So, make sure to have a solid understanding that allows you to make the motion you create look awesome. You can do this in two different ways, either you are going to use regular materials system or use the node-based materials system in Cinema 4D.
You can Create simple materials that link a texture in multiple channels for easy adjustment, or create amazing and complex shaders that can be used in Cinema 4D's Advanced and Physical Render engines.
1_Cameras, Lighting & Rendering
Cameras, lighting, and rendering are also a very important part of creating spectacular motion graphics, and you should at least know the basics and how to use them properly using Cinema 4D.
What you need to know first is Light types and set-ups, and how to create studio lighting, and so on.
You also need to know about Camera types and set-ups especially since your job will include creating animations that look professional.
For rendering your projects you can start learning how the native Cinema 4D rendering engines work but if you want to take your work to the next level you can use third-party render engines such as Vray, Octane, or redshift which is now owned by Maxon the developers of Cinema 4D.