SketchUp is one of the most efficient and easy to use CAD software for making and altering 2D & 3D plans. It was created in 1999 by Last Software.
But is SketchUp worth it? Well, in 2006 Google purchased the property rights for this software and worked on developing it and named it Google SketchUp.
And in this video, we will discover: is Sketchup Worth it?

This computer-aided design program is simple to utilize and has an extensive database of user-created models accessible for download. You'll be able to use these models to help with all sorts of projects like architectural visualization, interior design, 3D printing, and anything else you'll think of.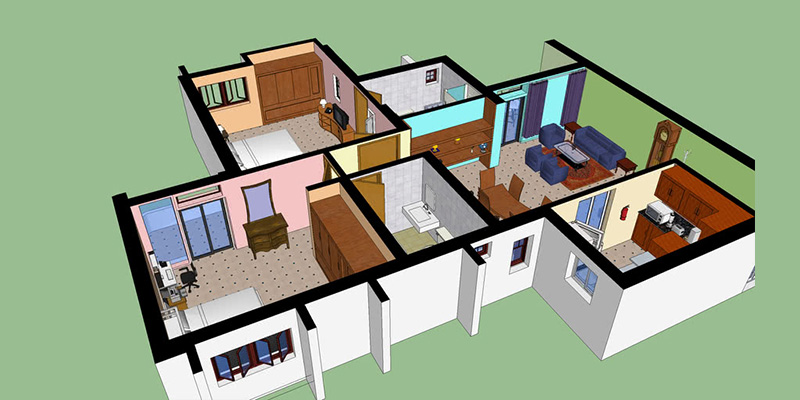 So, is Sketchup Worth it?
Sketchup is equipped with all the necessary features and tools to create 3D design projects.

SketchUp comes in three different versions to suit different needs, If you are an amateur or looking for something that can help you to print with your 3D printer, you would just use SketchUp Free.
The engineers and architects would like to use SketchUp Pro, It contains added functionality like the ability to import and send out different file designs, access to 2D documentation, layout tools, and much more.
Even though SketchUp is not known to be a 2d drafting software it is capable of producing technical drawings that are accurate and professional in appearance.
Users of SketchUp Pro do have access to a pretty neat 2D drawing environment called LayOut which is well on its way to being a complete drafting tool for architects.like what we can find in Autocad or something close to it.

SketchUp is a pretty effective 3D modeling tool, especially for people who design-build and operate buildings.

It is very fast and easy for conceptual modeling, but it falls short compared to specialized software such as Solidworks when it comes to fine engineering. but it is capable nonetheless.

Generally speaking, when we ask is Sketchup Worth it? We can say that SketchUp is a good and easy use Computer-aided design software, especially, for those who are just starting. But it is also being used by many professionals to get their job done as well.
There are multiple versions of SketchUp free and paid, for beginners and for professionals If you are interested.

If you want to learn this software there are a lot of tutorials on youtube and video courses online that you can use to make progress.
Even though SketchUp is not hard to learn You need to put in the effort to see results and to be able to work on your projects.