We are going to talk about some Cinema 4D Plugins and tools for Architectural visualization that you can use to create amazing interior and exterior scenes in a short period of time in the best possible quality.
Some of these tools are for speeding up the modeling process, others are for generating procedural elements that are hard to create manually.
16_Forester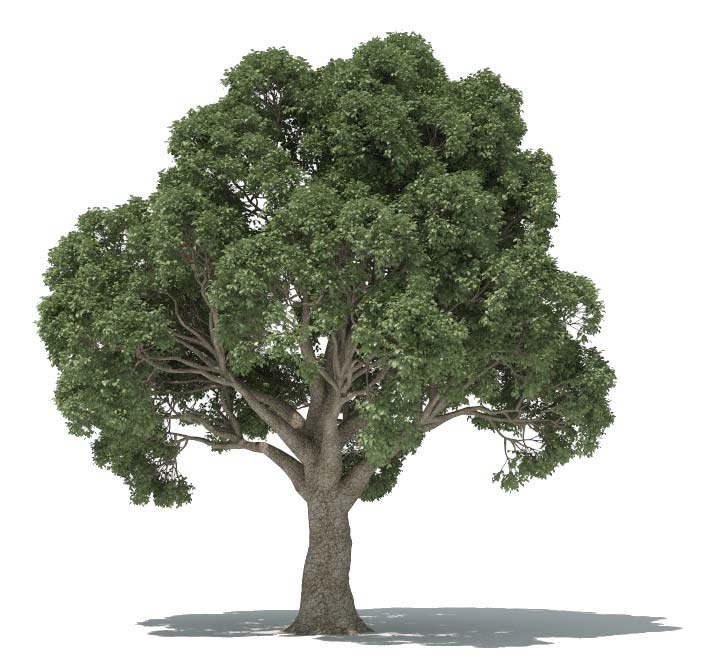 Forester is a plugin for Cinema 4D that provides tools for the creation of natural elements such as trees, plants, rocks, as well as their geological distribution over polygonal terrains.
It is one of the best Cinema 4D plugins when it comes to creating natural elements because it offers a completely procedural solution to environment creation.
This plugin enables users to create trees from scratch or start from a tree library item and end up with nice looking trees in a short period of time
Also, User-created trees and plants can be saved in the Cinema 4D preset library to be used later.
Paid/ : https://www.3dquakers.com/forester-for-cinema-4d/
15_TuileGenerator
TuileGenerator is a Cinema 4D plugin for making Tiles on Roofs. This plugin works with all geometries and poly structures without restrictions except that the surface needs to be flat.
The plugin makes 3 types of default Tiles, each Tile can be personalized for the best results.
Also, users can make their own Tiles to generate the Roof they need for the project. The plugin is very easy and works with all kinds of flat surfaces to allow designers and visualization artists to create nice looking exterior scenes.
Paid/$29.00: https://www.c4dzone.com/en/shop/plug-ins-17/tuile-generator-2-0-10-108.htm
14_Grass painter
Grass Painter is a Cinema 4D plugin that allows you to create grass-like vegetation easily, without setting over-cluttered parameters. Simply pick the style of grass or vegetation you want, and start painting. You are also able to create your own grass styles, pretty much without any limitations.
Grass Painter bundle includes a large set of Grass, Plants, and Flowers, but it's expandable and customizable depending on the type of project. It is possible to create a special set of grass, plants, and flowers and use it with this plugin.
Paid/$29,00 : https://www.c4dzone.com/en/shop/plug-ins-17/grass-painter-2-1-1-123.htm
13_Sign Generator – Xpresso Rig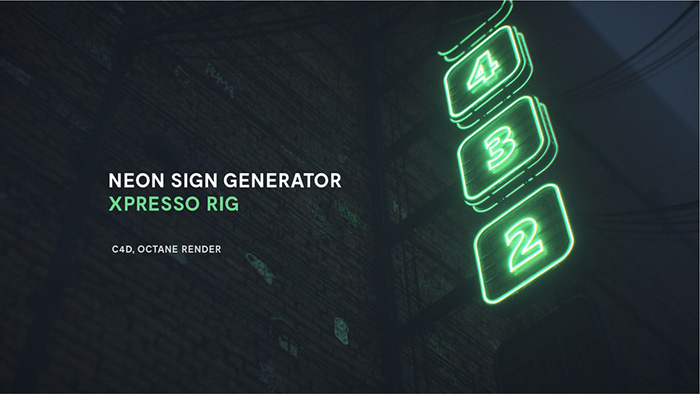 Aaron Covrett, a Motion Designer at Stink Studios created an Xpresso rig for Cinema 4D and Octane render that allows you to easily generate and customize neon signs.
The rig has some nice controls to it, letting you adjust animation presets, materials, mesh parameters, and emissive values for the render, all in one place. The Sign Generator Xpresso rig offers some really nice results. And it is available a free
Free: https://gumroad.com/l/EKLtR

12_Cinema 4D Building Kit
It is a solution for creating buildings based on panels where you can create a panel and wrap it around any spline profile and make custom buildings.
This kit is based on a 3 step approach. Pick a preset spline shape, then Pick a preset building design, and finally Create a custom building!
This building kit comes with a lot of preset spline shapes and pre-made panels also it gives users the ability to use deformers or modify the original panel shape, which provides them with more flexibility to fulfill certain project's needs in a short period of time.
This can be a fantastic time and effort saver if you want to create city scenes.
Paid/$49,00 : https://www.thepixellab.net/building-kit
11_Floor Generator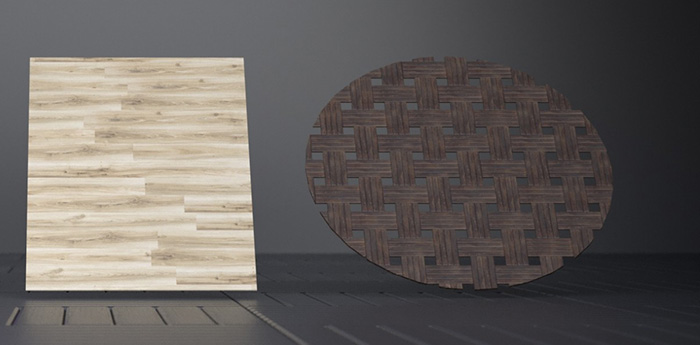 Floor Generator is a Cinema 4D plugin that can be used for building floors or walls with 3D tiles. it is also possible for visualization artists to use their own tiles that they created to make all kinds of floor or wall coverages.
This tool offers the flexibility to cover the floors with a single tile and avoid to use big textures. Also, You can randomize textures really fast.
In addition to that, you can create two kinds of raws using, for example, a TILE A and TILE B slots for staggered boards and other kinds of floors.
Paid/15,00 : https://www.c4dzone.com/en/shop/plug-ins-17/floor-generator-294.htm
10_DEM Earth
With this plugin, you can Easily Generate dynamic Digital Elevation Models and georeference them in real-time to the world imagery.
DEM Earth automatically downloads the data it needs to build the model you want. All you have to do is provide a Geographic coordinate.
It can Produce real-time interactive and dynamic landscapes that you can pan, zoom, animate and place anything on, in any way you want.
Paid/$328,00 : https://cinemaplugins.com/c4d-plugins/dem-earth/
9_City Rig
City Rig is a city generator for Cinema 4D. It creates medium to high-detail urban environments and scenery complete with streets, sidewalks, warehouses, hi-rises, factories and residential homes and more.
This plugin is a fast and easy-to-use City Generator with good, street-level detail which creates convincing urban landscape in short period of time.
Paid/$149,00 : http://c4depot.com/city-rig/
8_LWCAD Lite
LWCAD provides a complete set of standard CAD tools within the software, including a powerful set of real-time Boolean and NURBS tools.
This plugin is from WTools3D and it is the new version of its popular LightWave modeling toolset for 3ds Max and Cinema 4D users.
LwCAD has dedicated architectural visualization tools for creating parametric walls, floors, windows, roofing, doors, and fences in addition to some of the more general modeling tools.
Paid/$116 : http://www.lwcad.com/html/main/new.php
7_Texture Kit Pro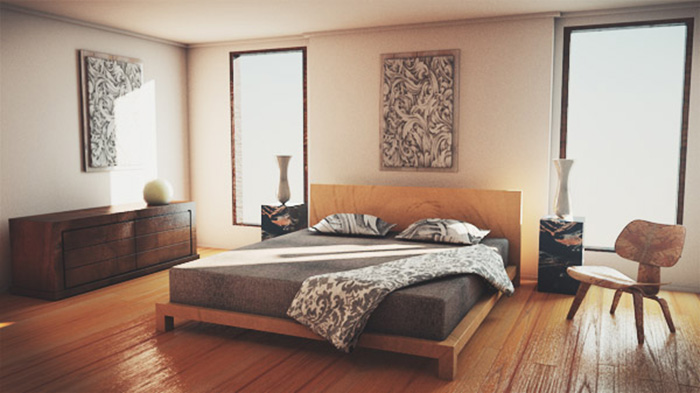 This is a Texturing kit that has Over 600 custom Cinema 4D Materials for your next project. it is possible to choose from hundreds of unique textures and procedural materials to drag and drop into your next Cinema 4D scene. These materials work in the Cinema 4D Physical and Standard renderer. Texture Kit Pro includes materials from four Cinema 4D artists. Beeple, Pariah Rob, Chris Schmidt, and Greyscalegorilla.
Paid/$99,00 : https://greyscalegorilla.com/downloads/texture-kit-pro/
6_Building Generator Rig
Pixel lab and Rick Ellis created the building generator rig as a fast way to create high-quality buildings in Cinema 4D. It comes with 3 preset buildings small, medium, and tall buildings. But you can also create your own which gives you the flexibility to work on projects in a way that suits your needs.
This rig is modular which means it works using separate elements that you can add, turn on or off depending on the final result you want to get.
Free: https://www.thepixellab.net/free-cinema-4d-building-generator-rig
5_Easy Ivy
Easy Ivy is a Cinema 4D plugin created to help artists create creepers in a short period of time.
The procedure for making creepers is very simple, it starts with laying roots on a poly object with the first internal tool Root Painter and then covering them with the Leaves Tool. Easy Ivy will also generate automatically UVW aligned map of the final model.
This plugin is especially useful for architectural visualization artists and designers that need to create exterior renders that look more organic and believable.
Paid/€ 19,00 : https://www.c4dzone.com/en/shop/plug-ins-17/easy-ivy-1-0-1-125.htm
4_The Caleidos4D Range
Win4Doors is a parametric Cinema 4D plugin that allows users to create different combinations of parametric Windows and Doors inside walls really fast. Using Win4Doors, it is possible to save a lot of time if you are trying to create houses or buildings elements especially for those who don't have good enough modeling skills.
Stairs4D is a nice Cinema 4D plugin that allows users to create parametric Railings and Stairs.
It is a good tool for creating differents stairs and railings depending on the need of architects and designers. This plugin can be a good time saver because these are one of the most important architectural elements in houses and buildings.
Baluster4D can be used to create different types of ramps and balustrades. It can also be used for balconies, terraces, bridges, and so on. It is also a nice tool from the same developer that can be an effort and time saver.
Paid/$39,00 : http://www.caleidos4d.it/plugin_baluster4d.htm
3_Laubwerk Plants & Trees
Laubwerk is a Cinema 4D vegetation management plugin, it is great for architects and designers looking for realistic and authentic 3D plants and trees.
It comes with a library of configurable tree & plant species. this plugin was created based on the need for speed when creating vegetation for graphic designers because the traditional ways of creating models from scratch are hard and they take a long-time.
Laubwerk offers some plant models for free to judge the quality of the software.
Website: https://www.laubwerk.com/
2_City Kit
City Kit is a plugin from greyscale gorilla that gives artists full control over the process of creating full cities. You can choose what types of buildings you need, their spacing, how big the downtown area is. Add your own unique buildings to the city and use the Light Rigs to get easy city-wide lighting during the Day or Night.
Paid/$149 : https://greyscalegorilla.com/downloads/city-kit/
1_Anima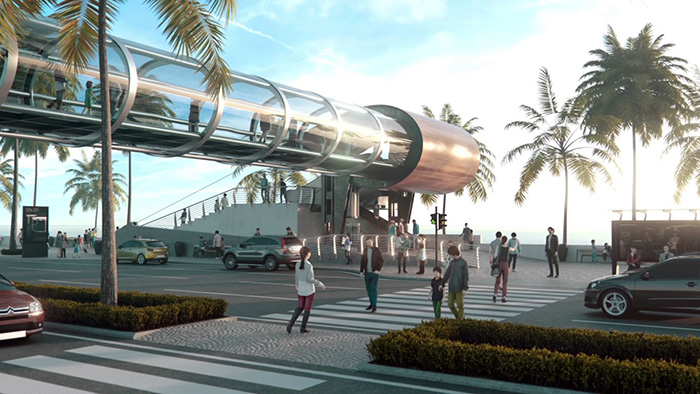 Anima is the animation plugin developed specifically for architects and designers, you can also use it for game development using a game engine. It is ideal for creating 3D animated people quickly and easily! With its artificial intelligence system, it allows 3D human characters to avoid each other, to get on and off stairs, escalators, tracks, and moving sidewalks. With its simple workflow, you can create complex crowd animations very quickly.
Anima enables you to create actors that walk, run, navigate slopes, ride escalators, tackle moving walkways, and climb stairs realistically. Whatever your scene's topology, you can add crowd animated characters that explore every corner. Crowd actors can walk, run and stand on nearly any surface. Just define an area and the actors are projected onto the background geometry. Press play and animations adapt automatically to the terrain.
You can Fill scenes with standing and seated characters using an extensive range of animations, or import more from 3rd party sources. Characters can move from walkways to fixed areas to socialize .you are not limited to the bundled content. Using Anima's crowd editing tools it's easy to import and use 3rd party rigged characters and motion capture data.
$0,00 to $249,00 : https://secure.axyz-design.com/en/anima