With the release of graphic design oriented software such as Illustrator, you would think many people would quit using Photoshop. You would be wrong! Photoshop still stands in the graphic design circles as a very powerful and loved software.
Why Photoshop plugins are being developed?
Although the software is truly legendary in every regard, it might occur that you would want a feature, tool or option to complement your graphic design workflow or tools but end up not finding it.
This is the reason why there is the most amazing thing invented since sliced bread, plugins! We might be exaggerating, but come on, the fact that there is the possibility of not having to switch between software for a different tool set is very, very, cool!
For this reason, we have put together this post and compiled a list of the best Photoshop plugins for graphic designers. We discuss what they do and how much they cost.
Perspective Mockups
As a graphic designer it can be very hard to find a brilliant way of presenting your work in your portfolio or to a client and to convince them this is what they were looking for.
A lot of time using perspective can be the right way to do that, it gives a fresh, modern and special look to your design and it is all the rage these days, especially with the rise of simple minimalistic corporate logos that need a bit of glitz and glam to look good.
Logo looks boring? Making your design and then trying to apply some sort of perspective on them the right way is about as hard as it sounds, that's when Perspective Mockups come in handy. It'll put your design in a beautiful perspective view in seconds, no need for you to get all sweaty making that manually. You can get this bad body of a plugin for 19 US dollars.
GuideGuide
GuideGuide, now that's a name my friend! GuideGuide is a very easy plugin to figure out just by that name, isn't it? Created by Cameron McEfee, this plugin basically makes grids and guidelines easy for you to figure out and work with.
This plugin can be a wonderful tool if your graphic design work involves a lot of grids and guidelines. The UI of the plugin seamlessly integrates within Photoshop, on top of other software such as Illustrator and AdobeXD and others.
Creating grids, marking edges & midpoints, and creating complex guidelines has never been easier with GuideGuide.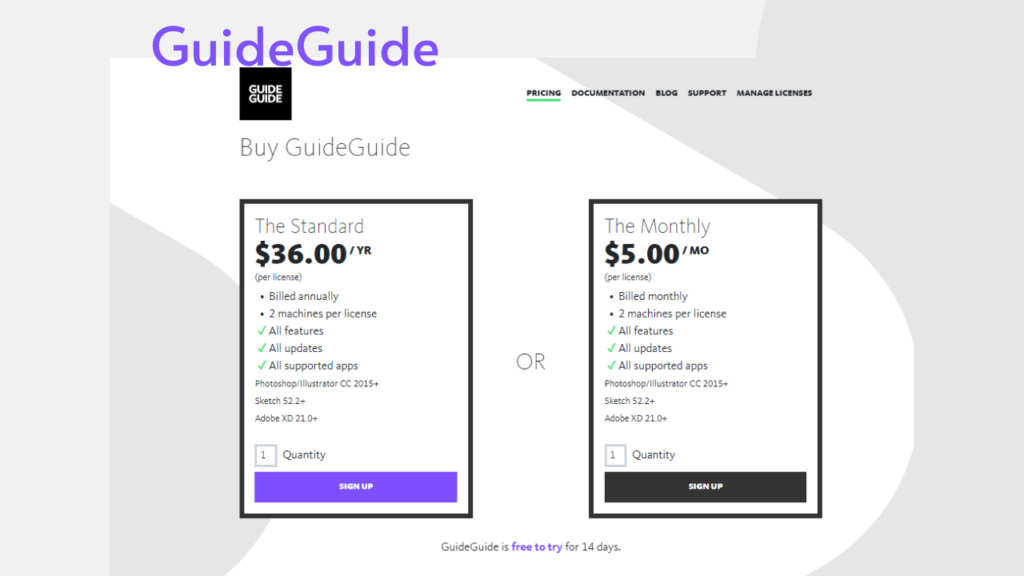 The price for this plugin is either 36 US dollars a year, or 5 US dollars a month, your pick!
RH Hover Color Picker
As a graphic designer, it can be really nice to have nice looking things around you while working, hey you never know that could very well inspire you!
Created by Rico Holmes and offered to you for the simple price of 16 US dollars RH Hover Color Picker comes to the rescue from Photoshop's ugly color widgets. The RH Hover Color Picker's interface is made in a way that prominently presents the color sliders and widgets in a clean and sleek way.
The 'Hover' in the name refers to the way the plugin will disappear once you want that extra space to take a good look at your design. This can be a great way to work with your design in a fast, effective and non clunky painful process.
There is also an option available where you can 'lock' the plugin in the software's UI, meaning it won't disappear if you wouldn't want it to! Pretty healthy relationship, aye?! I approve!
Fontself Maker
Fontself Maker is a plugin made to help you create your own fonts as easily as possible. Developed by the Fontself team and available for purchase for 59 US dollars for Photoshop and Illustrator, this plugin can change your workflow and efficiency for the better, especially if making fonts for specific designs or logos is a big part of your work or the services you provide.
This plugin will allow you to turn any shape into a glyph, just by dragging and dropping it! It also has a feature where you can add as many alternatives to your glyphs as you want. It has many features such as ligatures, spacing, kerning, colorful fonts and a lot more.
This plugin is basically an all you can make front plugin… wait does that even make sense? Too late, moving on to the next plugin line. That's a good pun you can't convince me otherwise. Okay, alright… No more Dad jokes, moving alone!
ON1 Resize
ON1 Resize is a plugin developed by On1 and offered for 99,99 US dollars. This plugin will allow you to enlarge your photos without losing their quality.
Say goodbye to worrying about the size of your image and its quality. The plugin will also compress your images, do batch processing and offer a plethora of built-in presets with manual controls, it can even do some file browsing work on top of all of that. This can be a great tool to make your work a lot easier if it involves mixing photos with graphic design.
Imagine taking the perfect picture for a client, and then finding that it isn't big enough. Or finally finding that perfect picture to fit your design and BOOM it ain't the right size! Well there will be no more of that thanks to ON1's Resize plugin.
Getty Images
The famous media supplier Getty Images made a free plugin for all of your graphic design needs. What this plugin does essentially is give you the ability to search, download and import images from Getty Images to Photoshop without having to manually do it. Of course doing so does not affect the image quality whatsoever.
What is also awesome about it is your edits are automatically carried over from the composition phase to the actual final and licensed version. All of your downloaded and purchased images are already available to you.
The plugin has many more features to make using Getty Images from within the software easier for you. Having a trusty source for all of your images one click away as a graphic designer is extremely important, so we can't recommend this one plugin enough, especially since it's free.
Filter Forge 10
Picture this, you're a graphic designer and need a bit of texture or filters to make your design pop up. Suddenly you remember you have over 14,000 filters and textures. How awesome is that? Pretty awesome! This is what Filter Forge 10 is all about. It's a plugin with a buttload of filters and textures.
Another feature in the plugin is essentially an editor that allows you to tamper with filters to make your own if the 14,000 thousand filters and textures just didn't do it for you.
The newest version of this plugin, Filter Forge 11, also has other features such as procedural animation and sequential image rendering.
Depending on the purchase plan you choose, this plugin can cost you anywhere from 59 to 818 US dollars. You should seriously consider taking a look at their website, it has some super awesome stuff!
Nik Collection
This one is a bit of a different beast in comparison to all the others on the list. Instead of a single plugin, Nik Collection created by Nik Collection DxO, is a collection of plugins for Photoshop consisting mainly of photo effects which are hyper specialized and refined.
The collection offers a non destructive mode that will allow you to edit your image to not end while having the original image safely tucked.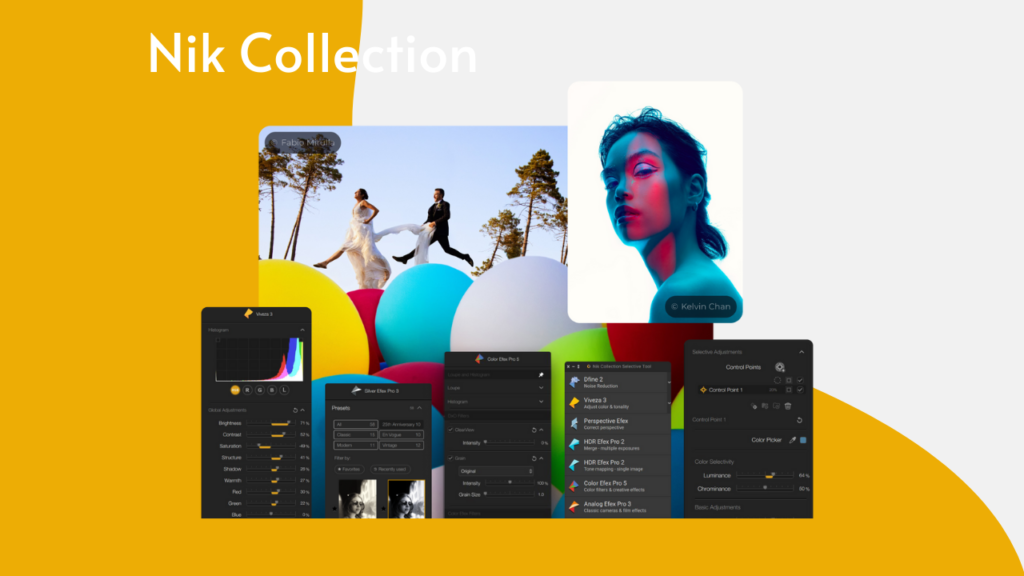 The publisher offers plenty of purchase plans, the price can go anywhere from 199.99 to 288.99 US dollars
CSS3Ps
Let's leave the photography plugins behind and move to something a bit different. If you happen to be a web developer alongside being a graphic designer, this plugin can quite possibly change your life for the better.
To be brief, this plugin will turn your layers in Photoshop to CSS3. The plugin has plenty of features, such as text layers, cloud services, multiple layers selection, vendor prefixes, size, border radius, stroke, gradient overlay and many many more. And the best part in all of this is how it is for free! Yes, that's right! You can get your own CSS3Ps plugin today by going to their website and simply downloading it.
Conclusion
If you have any plugins that you like and think we might have missed, be sure to comment them down below for everyone else to see, so everyone can benefit!